Progressive Teams Up With Bikers To Raise Food For Charity
Chaparral Motorsports
|
November 23, 2010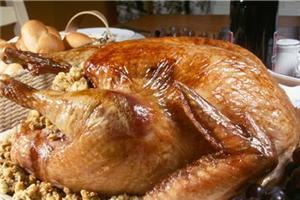 Motorcycle rallies take place all over the country, and some bikers make it a point of visiting multiple events throughout the year. Each rally is unique, with different events planned and vendors present depending on where it's being held. But those who have traveled to multiple rallies in the past few months may have noticed a common booth.

The insurance company Progressive set up a "Corn for Kids" booth at multiple rallies as part of a charity initiative. The booths gave out free corn to anyone who wanted it, but asked bikers to consider making a small donation in exchange.

The company raised more than $29,000 for Feeding America through the initiative, which they say will provide more than 200,000 meals this holiday season. That was an increase from when they ran the promotion last year, when they donated approximately 170,000 meals.

"Bikers have a very charitable spirit so we wanted to give them an opportunity to give back at events they attend, like motorcycle rallies," said Marcy Gray, motorcycle product manager for Progressive. "We're proud to see that this year they dug even deeper to help their local communities.