Rossi Has Shoulder Surgery
Chaparral Motorsports
|
November 15, 2010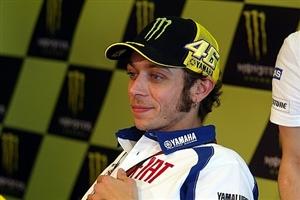 Valentino Rossi has undergone surgery to repair an injury suffered in April as he prepares for next year's MotoGP season.

The nine-time champion has recently made the switch from Yamaha to Ducati and is preparing for the upcoming season. With the final race in the books, Rossi went under the knife to alleviate an issue that has bothered him all year.

In April, Rossi suffered a double tear to his tendon and cartilage. Initially, it was thought that he would be able to ride through the injury without it negatively affecting his performance.

Later in the year, however, Rossi admitted that the issue had been bothering him, according to the Cycle News. In fact, the rider said that the pain in his shoulder contributed to his mistake in a practice session that led to him breaking his leg, ending his season.

The surgery was initially scheduled to take place during the week, but Rossi moved the appointment up to Sunday because he was "tired of feeling pain, even while sleeping," according to a statement posted on his official website. Doctors said the surgery went well and that after inspection, Rossi was "really tough to be racing with an injury like this."

Rossi's recovery is estimated to take about 90 days. That would mean he would miss the first test of the year, in Malaysia, on the weekend of February 1-3rd.