Yamaha MotoGP Team Announces New Manager
Chaparral Motorsports
|
November 8, 2010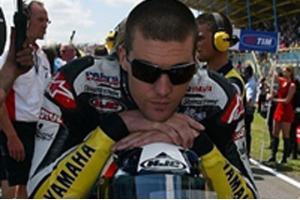 Yamaha rider Ben Spies will be reunited with team manager Massimo "Maio" Meregalli, as the Italian has announced that he'll be making the switch from the Superbike World Championship to MotoGP.

Spies and Meregalli teamed up to take home to the Superbike World Championship in 2009. Afterwards, Spies moved on to MotoGP, while Meregalli remained behind to manage the Yamaha Superbike team.

Yet with Valentino Rossi making the switch to Ducati next year and his manager Davide Brivio joining him, a manager's position on the MotoGP team opened up. With Spies set to be Yamaha's lead rider for the next season, it only makes sense that the manufacturer would tap Meregalli, who has obviously demonstrated his ability to work with Spies in the past.

During Meregalli's reign as manager of the Superbike team, he recorded 24 Superpole race wins, 33 overall wins and 104 podium finishes. Spies was responsible for 11 of the poles, 14 wins and 17 podiums.

Brivio is expected to become Rossi's personal manager, as the official management team at Ducati is already in place. Yamaha has also announced that Moto2 manager Andrea Dosoli will move up to replace Meregalli in the Superbike competition.

Spies is currently in sixth place this season with one race to go. He will team with fellow American Colin Edwards next year for Yamaha.