Victory: No New Models, But Some Major Changes
Chaparral Motorsports
|
November 2, 2010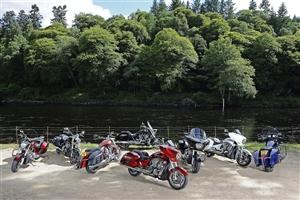 The Victory motorcycle brand is an old favorite, especially among fans of cruiser motorcycles. This year's announcement that there would be no new Victory models may have disappointed some fans, but there are some major changes coming to the brand for the 2011 model year.

While the bikes will still retain most of the design from the previous year, they'll have a few new key motorcycle parts. The biggest change is probably the Freedom 106 V-Twin engine, which will now be available on all bikes in either the Stage 2 or Stage 1 configuration. The Stage 2 Freedom produces 97 horsepower with 113 lb-ft of torque, while the Stage 1 is slightly more restrained at 92 hp and 109 lb-ft.

All models are also getting a transmission upgrade designed to last longer. Victory says the new transmissions are good for 100,000 miles and are much more durable than their predecessors. They also require fewer oil changes, at 5,000 mile intervals. Motorcycle Cruiser reports that the new trannys are substantially quieter as well.

It may not be a completely new model, but Victory's Cross Roads Custom is likely to get some attention. This bike is designed to be easily configurable, so riders can tweak it to get the type of performance that they want. With several new motorcycle accessories on the way, the Custom could be an interesting option for bikers into personalization.