Telemetry Device Tracks Riders
Chaparral Motorsports
|
November 1, 2010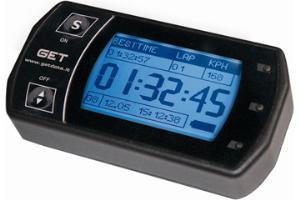 Top racers have professional teams who use various methods to track their every move on the racetrack. Every variable and aspect of a rider's form and the bike's performance is analyzed, with the goal of making riders better on the track.

Cobra Motorcycles and Athena Evolution are hoping to bring that same technology to the masses. Their new MD60LOG is a lightweight, portable GPS device that riders can carry with them while on a track. Once activated, the device will record the rider's day, tracking time and race lines.

The device comes with a USB cable and CD software so that the rider can later analyze their data on their home computer. They'll be able to see the exact path they took around the course and what their times were on various portions of the track. Using this information, they can tweak their riding style to get better results. For example, if they could have taken a turn a bit sharper or struggled with one portion of the track, the MD60LOG will allow riders to identify their strengths and weaknesses.

For serious riders who want to improve their times, the MD60LOG could be one of the more useful motorcycle accessories to be released.