Seat Pan Keeps Low Riding Alive And Well
Chaparral Motorsports
|
November 1, 2010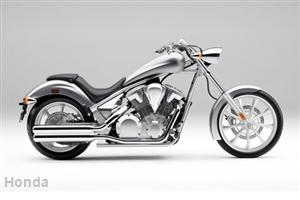 Style is an important consideration in the motorcycle community, especially for riders who favor cruiser bikes. For these bikers, it's all about getting as low as possible and letting the front end of the bike do the talking.

That's why Low and Mean has come up with motorcycle accessories designed to enhance that low-riding lifestyle. The company has released a stylish line of seat pans available for a variety of popular cruisers like the Honda Fury, Yamaha Raider, Suzuki M95 and more.

Riders have probably noticed that the factory-installed Honda seat might be a bit too high for their preferences. First, riders can remove the seat by taking out the bolt located on the top of the rear end. They can then install a Low and Mean seat pan, which the company says is 2 inches lower than the factory model.

Bikers should keep in mind that this product is just a seat pan, not the full seat. The company encourages riders to then install a seat of their choice on top of the pan, thus ensuring that they have the exact ride height they desire.

For those who like to customize every aspect of their ride, the Low and Mean seat pan could be an attractive option.