Hells Angels Taking Fashion Labels To Court
Chaparral Motorsports
|
November 1, 2010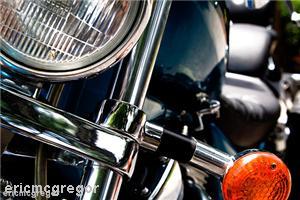 Hells Angels members claim that a famous fashion line is infringing on their trademarks - and they're not happy about it.

The famous motorcycle club is suing the Alexander McQueen line and retailers Saks and Zappos.com for selling products that steal the club's winged skull icon. The suit alleges that the Alexander McQueen line has been selling handbags, jewelry and high-end motorcycle apparel using images that evoke the Angels' trademarked "Death Head" logo.

The products in question include the "Hells Angels Pashinima," "Hells Angels Jacquard Box Dress" and "Hells Four-Knuckled Ring."

"This isn't just about money, it's about membership," Hells Angels lawyer Fritz Clapp told the New York Post. "If you've got one of these rings on, a member might get really upset that you're an imposter."

The lawsuit asks for unspecified damages, a recall and the "supervised destruction" of the offending items.

A patent lawyer told the news source that the Angels likely have a case with regards to the use of their name, but it may not apply to all of the items.

The Angels mean business when they lawyer up. In recent years, they've successfully sued both Marvel Comics and Disney in similar cases.