Americans Dominate Australian Supercross
Chaparral Motorsports
|
November 1, 2010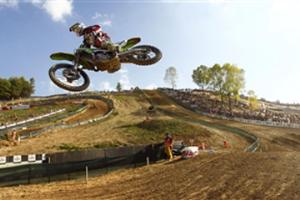 The races may be taking place in Australia, but its the American riders who have been finding success in Australia's Super X series.

With the winter months approaching, many riders take the opportunity to compete in events in warmer climates, and the Super X is a prime example. At the most recent race, the third of the tour, American riders ended up claiming the 3 top positions when all was said and done.

The riders were surprised when organizers announced that the race would be run in the always-intense Survival format. Four seven-lap races are run, with the bottom five riders eliminated from the competition after each race. Once riders survive to the final race, their position determines the overall standings.

It's a tricky format, as riders typically have no chance to recover from a small mistake. American rider Justin Brayton didn't make many on the night, finishing 1st, 1st, 4th and 1st again in the last race. He was joined by Josh Hansen, who took second overall and bested Brayton in the third race, and Kevin Windham, also from the U.S.

Unfortunately, it was the last race for Brayton in the series, as he will be returning to America.

"I am excited to go out on top, but it's a little bittersweet because I would like to stay and race the whole series. I have had such a good time here in Australia and I really hope I can come back and compete here again next year," he told Cycle News.