ATV Riding Around The Grand Canyon
Chaparral Motorsports
|
October 28, 2010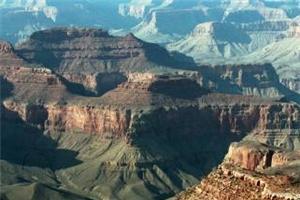 ATV riders are always looking for a great spot to really let loose and explore some varied terrain. There are many ATV locations all across the country, but few are as epic as the area around the Grand Canyon's North Rim.

Taking inventory of their surroundings, riders will be forgiven if they think they've been transported back to the Wild West. While cowboys of yesteryear had to explore this area on horseback, modern riders can hop aboard a full-powered ATV as they tear up the terrain.

ATV Magazine reports that riders might want to stop at Bar 10, a functioning ranch that serves as a waypoint for those looking for adventures. In addition to offering a fantastic view of the canyon, this out-of-the-way property is famous for its "cowboy breakfast," with pancakes, biscuits, bacon and eggs all on the menu.

Despite this area's ties to the Wild West, the North Rim is not lawless. The news source reports that Bureau of Land Management officials were out in full force, reminding riders to have their ATVs registered and compliant - meaning any non-street legal ATV accessories have to come off.

Before hitting the trail, travelers should be sure that they have comfortable ATV riding gear, as there's not much worse than having a great trip marred by clothes that are too hot or made of irritating material.