Pat Clark Switching To New Ninja, Adding Bostrom Brother
Chaparral Motorsports
|
October 25, 2010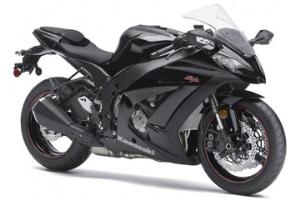 The new Kawasaki Ninja ZX-10 was expected to get performance enthusiasts excited, and now one high-profile race team has announced that they will be switching to the new racing bike.

Pat Clark Motorsports has announced that they will switch to the new Ninja for the next AMA Pro Road Racing season. The team, made up of the owner's son Chris Clark and Ben Bostrom, were riding Yamaha R1's in 2010.

That's not the only change coming to Pat Clark Motorsports. The Cycle News reports that the team will add Bostrom's younger brother Eric to the team. Details of the move are still being worked out, but the rider may be sponsored by a separate company than the other two team members.

Both Bostrom's seasons were cut short by injuries, with Eric's being nearly life-threatening. Ben was closing in on third place in the points standing when a crash sidelined him for the rest of the season. Eric, meanwhile, was headed for fifth place at Barber Motorsports Park when a crash caused a piece of his bike to nearly slice his femoral artery.

With both brothers healthy and Eric demonstrating previous success on Kawis, it looks like the Bostroms and Clarks will be serious competitors in the upcoming season.