Tirade Bluetooth Helmet Allows For Communication On The Go
Chaparral Motorsports
|
October 22, 2010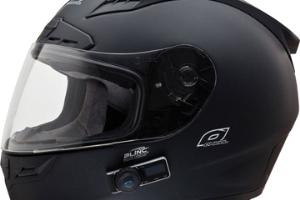 Multiple states now have laws on the books that are designed to discourage drivers from using cell phones and texting while driving. Motorcyclists have never had that problem, as they obviously must keep two hands on the handlebars at most times.

Yet there are a number of motorcycle helmets that come with Bluetooth integration that will allow riders to place and take phone calls while driving. The latest design is the [mageProductLink sku="023-0810-101" title=""]Tirade Bluetooth Helmet from O'Neal Racing[/mageProductLink].

The Tirade features earphones built into the side of the helmet along with a noise-canceling microphone located near the mouthpiece. Drivers can use the controls located on the side of the helmet to interact with any device equipped for Bluetooth, whether it be a cell phone, MP3 player or GPS device. A rechargeable battery located on the left side powers the communication functions.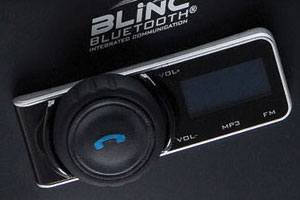 In terms of styling and protection, the helmet is made up of a fiberglass composite with several ventilation slots to prevent fogging of the face shield. The shield can be swapped out to fit a number of different styles, including chrome, light and darkened. The helmet is DOT approved and comes in a number of different colors.

If a rider's bike doesn't have a place to hold their cell phone, they may want to look into motorcycle accessories that will allow them to store more devices.

[mageProductLink sku="023-0810-101" title=""]More Information[/mageProductLink]