Several Companies Looking To Bring Fashion To Scooter Riding
Chaparral Motorsports
|
October 22, 2010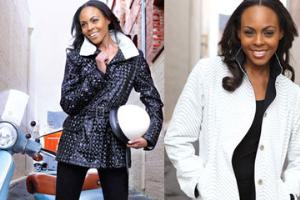 Most motorcycle apparel is based around leather, and while this means great protection for riders, it's not always the fashion statement that some people want to make. While leather motorcycle jackets are embraced by the biker community, those who ride similar vehicles, like scooters, but don't consider themselves "leatherheads" often have few options in terms of ride-appropriate clothing.

A small number of entrepreneurs are looking to change that, according to the Kansas City Star. These designers are looking to offer scooter riders a look that is both fashionable and as protective as the apparel that motorcyclists typically wear.

"If you're on a scooter, how ridiculous is it to be wearing a racing-style leather jacket? If your bike only goes 35 miles per hour, you feel kind of like a fraud," April Whitney, editor of Scoot magazine, told the news source.

Arlene Battishill, a scooter rider herself, recently launched a line of six pieces known as GoGo Gear. The apparel includes all the armor inlays and protection normally found in motorcycle jackets, but that's where the similarities end, with some of the pieces approaching trench coats or military jackets. Bradford Duval similarly started Corazzo, which has expanded to 250 stores around the world. Duval's designs run the gauntlet from small t-shirts to full jackets.

Scooter riders don't have to be stuck in leather. The number of alternative options is small, but they are out there.