Bikers Come To The Forefront In South Florida Campaign
Chaparral Motorsports
|
October 22, 2010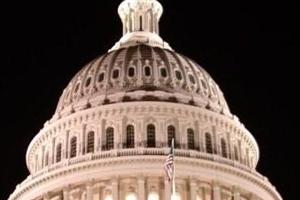 A Congressional race in West Palm Beach is bringing biker issues to the forefront, as the GOP Challenger's ties to a biker gang are currently being called into question.

Republican candidate Allen West was speaking at a public park to a group of riders who identify themselves as "Leathernecks MC" when he made reference to a videographer for his opponent, the incumbent Democrat Ron Klein, who was allegedly taping the speech. Taping a speech is considered to be a common political practice, especially when events are located in public places. Members of the Leathernecks then allegedly forcibly escorted the cameraman to his car, where they took down his license plate.

Klein's campaign has labeled the men as "thugs," tying them to members of the Outlaws, a motorcycle gang who the Department of Justice classified as "criminals." The Outlaws and Leathernecks are both members of the South Florida Confederation of Clubs, which includes several motorcycle groups from around the area. Klein claims that Outlaws were present as security enforcement at the event.

In an email to an NBC affiliate, West said that Outlaws were at the event, but that he is not associated with the group, adding "I was never more amazed at how members of the Outlaws guarded me during an interview." However, he told the Palm Beach Post that he was unaware of any criminal ties in the Outlaws.

West has called Klein a hypocrite for disparaging the motorcycle riders, and has released several pictures of Klein posing with Leathernecks members to the press.

The race is a close one, with both sides veering into mudslinging territory. It remains to be seen what further role these motorcycle groups will play in the outcome of the election.