Harley Riders Raise Over 40,000 Meals For Charity
Chaparral Motorsports
|
October 19, 2010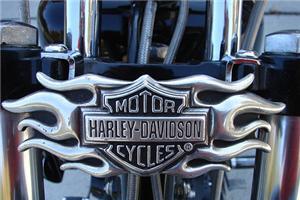 A group of Harley Davidson riders in Phoenix, Arizona, were able to band together and raise over 40,000 meals for charity, which they then donated to families in need.

According to Arizona Central, five local chapters of the Harley Owners Group (HOG) entered into a competition to see who could raise the most donated food items for charity. Superstition Harley-Davidson won, raising more than 8,200 items of food.

The groups also contributed $2,700 in cash to the St. Mary's Food Bank Alliance, which will go toward repairing the center's roof. Hail recently destroyed 34 skylights in the main warehouse, causing $200,000 worth of damage.

The chapters came up with some unique ways to get donations. For example, one of the groups approached a local school and offered a trade - students could get pictures on the Harleys and try on motorcycle helmets if they gave the riders a canned good.

"Bikers have good hearts," 'Crazy George' Pederson, secretary of the Apache Junction HOG chapter, told the news source. "We get a lot of bad press, but we're just like everybody else."

The riders delivered their donation in style, riding to the center in a 90-strong pack, led by the Superstition group.

The local chapters are looking to lead more charity initiatives heading into the holidays, planning turkey feasts for Thanksgiving and toy drives for Christmas.