Biketoberfest Comes To Daytona Beach
Chaparral Motorsports
|
October 15, 2010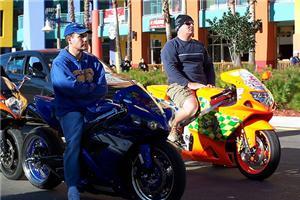 Cultures the world over celebrate "Oktoberfest," the traditionally German festival of wurst, beer and revelry. In Daytona Beach, Florida, they add another ingredient: motorcycles.

Biketoberfest, now in its 18th year, is an annual event that both bikers and residents of Daytona Beach look forward to every year. That's because the estimated 125,000 bikers who attended the weekend event last year brought in millions of dollars to the community, according to Central Florida News 13.

The news source reports that some bikers have already shown up while restaurant and bar owners are beginning to prepare for a big spike in business. This years' event will feature vendors selling all the latest motorcycle apparel and accessories, bike shows and tons of live music performances by stars like Gretchen Wilson and Uncle Kracker.

Last year, police saw an uptick in opportunistic criminals using the event as a way to steal motorcycles. This year, local police have announced that they will be cracking down all weekend, starting a Motorcycle Anti-Theft Task Force to keep riders' most prized possessions safe. The group will monitor common parking areas closely and even plant "bait bikes" with the hopes of catching thieves red-handed.