Riders Complete Cross-continent Journey
Chaparral Motorsports
|
October 12, 2010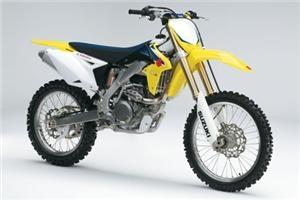 Many riders have engaged in longer rides - some have even gone cross-country. But it's highly unlikely that anyone has completed, or even attempted, what the 51st Traverse motorcycle team just recently completed.

This team of five friends recently undertook a daring journey - traveling from Vladivostok, Russia to London, England by motorcycle. This epic six-month journey took the riders, all of whom hail from New Zealand, across remote regions of Asia and Europe. In all, the group clocked nearly 17,000 miles.

Picking a bike for this endurance test was an important decision, and the group eventually settled on the Suzuki DR650, which they reasoned would be comfortable enough for lengthy rides but also able to handle rough terrain.

For the long ride, the team added more than a few motorcycle accessories to make things more enjoyable. Windscreens, cushioned seats and hand warmers all made the journey a bit easier on the riders.

The ride ended in success as the team reached London this weekend, a little worse for the wear and down a man, who was sent home with a broken leg. They celebrated with a pint in a London pub.

The team blogged about many of their exploits during their journey in various New Zealand media outlets. The trip also raised money for Living Hope, a Russian charity based in Vladivostok.