Scooter Popularity Leads To Parking Trouble At College
Chaparral Motorsports
|
October 5, 2010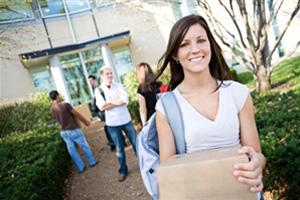 The explosive popularity of scooters at the University of Georgia (UGA) campus in Athens has led to some issues between riders and campus administrators.

According to the Athens Banner-Herald, nearly all those who ride scooters on campus agree that parking is scarce, as the scooters have become a popular choice among students for getting around town. Although administrators say that there are more spaces than students, many told the news source that they are frequently in inconvenient locations. In addition, scooter owners have been banned from parking at bike racks, in spots reserved for motorcycles or on lawns.

Senior finance major Ryan Nixon told the news source that "it wouldn't take much" for administrators to open up additional spaces. Nixon, who has had his scooter ticketed multiple times and even removed by officials, said that the inflexibility of the administration is "a big problem."

UGA Parking Services manager Don Walter told the news source that parking is "a really complicated issue. I can't even begin to describe it." He did say that the school has added more parking spaces this year.

The college has a huge campus, requiring students that drive cars to park in one main lot and use a bus system to get around.

Students who have a short trip to campus may want to consider a scooter as an easy-to-use alternative.