EU Proposes New Motorcycle Laws
Chaparral Motorsports
|
October 5, 2010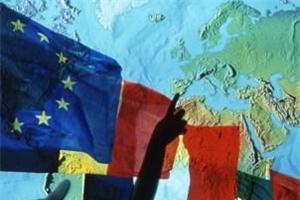 The European Commission, which is the European Union's legislative body, is currently considering new laws that would force motorcycle companies to reduce emissions and install safety features on all bikes.

According to Reuters, the new law would force motorcycles to adopt anti-lock braking systems, daytime headlights and cleaner engines by 2013.

While the law would tackle air pollutants responsible for some environmental hazards, it would not impose CO2 restrictions. However, companies would be asked to report those numbers, possibly paving the way for a scheme that would pass emission information on to the consumers.

The Commission did, however, reject a proposal that would have seen the power level of motorcycles limited, finding that there was no evidence to suggest that bikes with more power were necessarily more dangerous.

Although the laws, if adopted, would only affect European countries, they could have large implications for American riders. Big motorcycle brands like BMW and Ducati manufacture most of their bikes in Europe, meaning American imports may have to conform to the standards as well. In addition, the move could foreshadow further federal regulation in America.