Brammo, Zero, Hoping To Take E-cycles To The Next Level
Chaparral Motorsports
|
October 4, 2010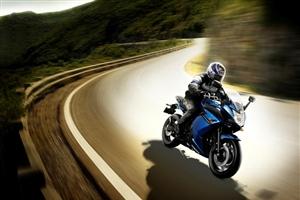 Two electric motorcycle companies are each in the process of raising funds to continue development on bike designs.

Brammo, the larger of the two companies, has announced that it hopes to raise $30 million dollars through the selling of private stock. According to an SEC filing by the company, $12.45 million of that stock has already been snapped up by investors, leaving a little over $17 million to go. Brammo has made waves lately with the debut of its Empulse bike, which has a range of 100 miles and can hit 100mph. It's also announced a partnership with global manufacturer Flextronics, which will assemble some of the motorcycle parts necessary for Brammo's upcoming vehicles.

Zero, meanwhile is looking for a little less in private fundings to get plans for a new electric powertrain off the ground. The company currently makes two dirt bikes, the Zero X and Zero MX, as well as the Zero DS and S dual sport and street bikes. It hopes to raise $2 million from investors to continue development on a new design.

Fans of electric motorcycles should keep their eyes on these developments, as the health of these two companies could be indicative of the reception to e-cycles as a whole.