Riders Have Yet To See A High-end Electric Bike
Chaparral Motorsports
|
September 30, 2010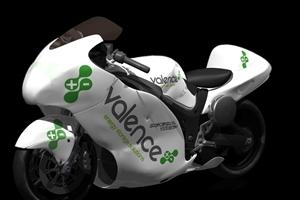 Electric motorcycles are becoming more popular, but unlike the electric car world, which has a sports car brand in Tesla, no company has quite yet made an electric chopper that has gotten performance enthusiasts on board.

In a piece entitled "Who Killed the Electric Motorcycle?" CNN recently examined why a high-end electric motorcycle does not yet appear to be available from any of the major brands. Most of the electric motorcycles already on the market or slated to come out soon are essentially glorified scooters - nothing that would get gearheads who ride high-end Harleys excited.

The reason, according to the news source, is that while big bikes and performance-oriented machines are popular among bikers in America, that's simply not the case in the rest of the world. And since no electric motorcycle has been successful yet, there aren't too many companies taking the risk - even though many bikers indicate that they'd welcome an electric contender.

"Motorcycles are a lifestyle choice in North America and much of Western Europe," consulting firm Pikes Research told the news source. "But in the developing world they're used more as primary means of transportation."

That's one of the reasons that brands like MINI and Smart are planning to unveil electric scooters rather than full-blown bikes, as the models will likely sell just as well in America as they would elsewhere.

Still, fans of larger bikes shouldn't necessarily abandon hope, because one of the major bike makers is sure to come out with a model eventually.