Bostrom Has Close Call During Race
Chaparral Motorsports
|
September 27, 2010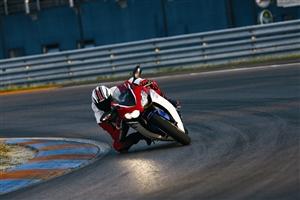 AMA Superbike rider Eric Bostrom had a close call in this weekend's final race of the season at Barber Motorsports Park in Birmingham, Alabama, after a crash left him with a serious wound.

Bostrom and Suzuki's Brett McCormick were fighting for fifth place when both went down in what seemed like a routine crash. Yet the footpeg on Bostrom's bike shattered, leaving a knife-like piece of metal to slice open Bostrom's thigh. Doctors later told him that the incision came just centimeters from his femoral artery, which could have been life-threatening.

Eric's brother Ben, also a professional rider, was held out of the race with a pair of broken ribs, but he watched the near tragedy unfold. He told the Cycle News that Eric was incredibly lucky.

"It scared me. I was up all night just thinking how close we came to losing our brother on the stupidest little crash," he said.

Bostrom laid blame on McCormick for being a bit too aggressive, as well as the on-site medical staff, who he feels didn't respond quickly enough.

Whether riding in motorsport competitions or for pleasure, bikers should always practice safety and be sure they have the latest in motorcycle helmets and riding apparel with safety features.