Holden, Wyman Disqualified From Podium Finishes
Chaparral Motorsports
|
September 22, 2010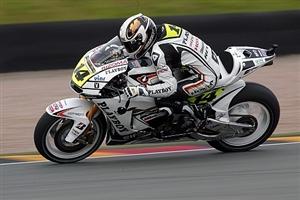 Controversy caused first place finisher Jake Holden and third place finisher Kyle Wyman to forfeit their finishes in the American Motorcycle Association Pro Vance & Hines XR1200 race at New Jersey Motorsports Park two weekends ago.

The AMA has revealed that both racers, who ride for RMR Bruce Rossmeyer Daytona Racing, were cited for using an illegally-modified motorcycle part. The association found that the team had altered a Delphi engine control unit that allowed them to achieve faster times.

Although the race was run some time ago, the part had to be sent to the original manufacturer for inspection. As a result of the findings, both riders have been stripped of their finish, points and prize money. The reversal gave second-place finisher P.J. Jacobson of Celtic Racing his first AMA road race win. Fourth and fifth-place riders Steve Atlas and Travis Wyman were bumped up to second and third, respectively.

The ruling will have little noticeable effect on the point standings, as another rider from RMR, Danny Eslick, currently holds a dominant lead in the point standings heading into the final race this weekend in Birmingham, Alabama. Eslick is expected to take home the first-ever XR1200 championship easily at the end of day, as he currently leads Travis Wyman 96 to 75.