Two More Years For Pedrosa And Honda
Chaparral Motorsports
|
September 21, 2010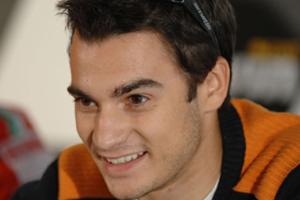 Famed motorcycle rider Dani Pedrosa has signed a new contract that will see him remain with Honda for at least the next two years of the MotoGP Championship.

The new deal ensures that Pedrosa will be a factory rider for the company through 2012. Pedrosa's relationship with the company extends back to 2001, and the rider won three straight championships in the 125cc and 250cc class with the company before making the jump to MotoGP. He currently holds second place in the standings going into this week's Aragon GP as he looks to chase points leader Jorge Lorenzo and build on his recent back-to-back Grand Prix victories.

"I'm really happy to be signing with Honda again," Pedrosa said. "This has been the team of my dreams since I was a kid and that's still the same feeling I have now. We've had a long and successful relationship already and we believe together we can have even more success in the future."

Next year will see Pedrosa teamed with Australian Casey Stoner, the 2007 MotoGP Champion who recently announced his switch to the Honda team after several season racing for Ducati.

Pedrosa's success with the company has brought with it several accessories that riders can buy in order to emulate the racing legend, like the Arai Corsair V motorcycle helmet that the competitor favors when he races.