Mini, Smart, Prep Electric Scooters For Paris Debut
Chaparral Motorsports
|
September 13, 2010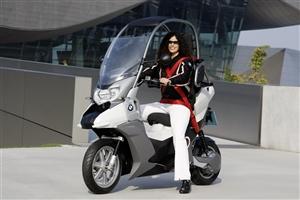 Mini and Smart, two brands known more for their four-wheeled microcars, are branching out into the two-wheeled market, with both companies making plans to debut concept versions of electric scooters at the Paris Motor Show.

Both scooters are expected to achieve an estimated 60-mile range through the use of lithium-ion batteries that can be fully charged by plugging in at home. Mini is planning to show three differently styled versions of its scooter, with one painted to resemble the company's upcoming Mini E electric vehicle. Smart, meanwhile, has said that its scooter will include a specially-designed airbag.

Smart, owned by Mercedes-Benz, and Mini, owned by BMW, are rivals in the microcar market, so it makes sense that the two brands will go head to head with competing designs at the auto show. The scooters represent a broadening of strategy for the companies, both known for making energy-efficient small cars.

Sketches of the vehicles have been released online, but the news of the Smart scooter originally broke in July, when an anonymous Mercedes-Benz official told Autocar magazine that "Smart was originally established to tackle the need for improved mobility, especially in congested city environments. Up to now we have concentrated our efforts on four-wheel solutions. The next stage is to looking at how to expand beyond this with other environmentally friendly vehicles."

The two companies stressed that the versions shown are only concepts, but neither ruled out production plans in the near future.