Harden Goes Electric
Chaparral Motorsports
|
September 9, 2010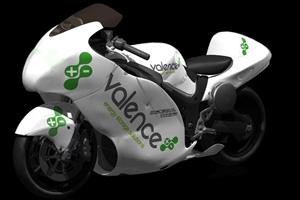 Electric motorcycles got a big boost today when it was announced that industry legend Scot Harden would be joining the team at Zero Motorcycles.

Harden is an icon in the motorcycle industry thanks to his lengthy career as both a rider and race team manager. He is most famously associated with the KTM and BMW/Husqvarna brands, where he helped to build the companies while motocross was still a just a fledgling sport.

"He's ridden all 7,500 miles of Dakar and has more won more awards than Jeremy McGrath, Jimmy Johnson or Travis Pastrana combined," Mike Caudill of Zero told Forbes. "He literally built KTM and Husqvarna up from the ground."

Harden had more than 200 wins during his career, more than enough to cement his induction to the American Motorcycle Association Hall of Fame. He then made the transition to the business side, holding executive sales and marketing positions at some top companies, in addition to managing race teams and still finding some time to race.

"I couldn't be more excited or more invigorated by the opportunities that lie ahead for Zero," said Harden. "We have a real chance to transform the industry and I'm looking forward to working with the team at Zero to implement their vision and to see the change that it will bring."

Zero offers various models of electric dual sport, dirt and street bikes in addition to motorcycle parts and accessories.