From The Streets Of Philadelphia To The Top Of The Drag Racing Scene
Chaparral Motorsports
|
September 9, 2010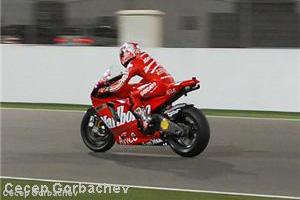 For drag racing legend Rickey Gadson, the high-speed life is the only one he's ever known - but these days he's slowing down just a bit.

According to the Philadelphia Daily News, Gadson's passion for racing wasn't born on the tracks, but on the streets of Southwest Philadelphia. Fueled by two parents who both owned motorcycles, Gadson would often sneak out of his bedroom and steal his mother's bike to ride with his friends.

The first races that Gadson competed in weren't exactly legal, but he was eventually able to make the transition to American Motorcycle Association sanctioned drag racing on legitimate tracks. Gadson considers himself lucky to have made it out of his street racing days.

"Someone could have opened their car door and it would have been all over," he told the news source.

But Gadson made it out, set speed records all around the world, and became the first ever drag racer to be fully-sponsored. When Kawasaki is working on the latest model of their famed Ninja bike, Gadson is one of the first people they call for opinions.

Now, Gadson enjoys a somewhat quieter life. He still races - he's currently second in the points standings in the Maryland International Raceway Superbike Series - but he's more focused on his four kids and family. He's currently restoring his late father's bike - a 1300c Kawi - by looking for motorcycle parts on eBay.

"I'm going to restore it. That's the only thing I have of my father's," he said.