California Passes Motorcycle Noise Bill
Chaparral Motorsports
|
September 1, 2010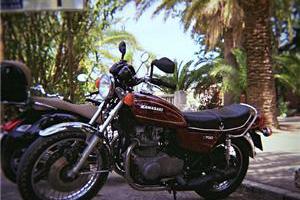 Riders in California may have to stop buying one of the more popular motorcycle accessories for their street bikes after the California state senate passed a bill that will require police officers to institute additional fines for bikes with "loud pipe" exhaust modifications.

According to the Los Angeles Times, the bill has cleared both the Senate and Assembly and is awaiting Governor Arnold Schwarzenegger's signature. SB 435, also known as the Motorcycle Anti-Tampering Act, calls for officers who pull bikers over for speeding or other traffic violations to also add a $50 to $100 fine for modified exhaust pipes that exceed legal decibel volumes.

The bill, which has yet to go into effect, would apply to street bike parts and motorcycles from the 2013 model year forward.

The original version of the bill, introduced in February of 2009, was met with fierce resistance by bikers' rights groups. That version would have required motorcycle owners to submit to smog checks every two years to ensure that their exhaust system was up to regulation. While the smog emissions aspect has been omitted from the recent bill, legislators are essentially going after noise to crack down on emissions, which often go hand in hand.