By browsing, you consent to our

use of Cookies

.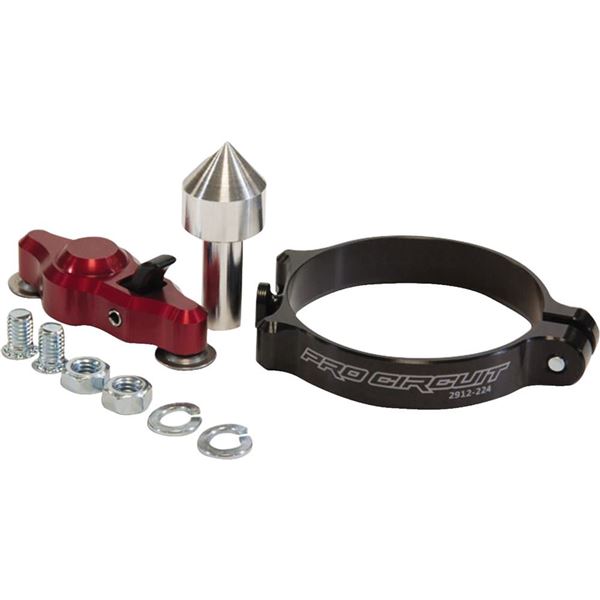 Fast, Free Shipping

Low Price Guarantee

No Hassle Returns

The Pro Circuit Launch Control device will help compress the forks down a few inches from the normal seated position on the bike. When locked down at the start of a race, more load will be placed on the front end instead of the rear, lessening the chance of a wheelie out of the gate.
CNC machined out of aircraft grade aluminum
Springless design that delivers positive engagement and consistant release
Start trigger eases the setting and disengaging process
Light weight
Note: Image for reference only. Actual product may vary according to vehicle.
Specifications
SKU
997-2912-516
Brand
Pro Circuit

California Prop 65
WARNING: Cancer and Reproductive Harm - www.P65Warnings.ca.gov
Part Numbers
| | SKU | MPN | Availability | In-Store Pickup |
| --- | --- | --- | --- | --- |
| | 997-2912-516 | 2912-516 | 4 In Stock. Ready to ship. | - |
| | 997-2912-720 | 2912-720 | Unavailable. | - |
| | 997-2912-700 | 2912-700 | Unavailable. | - |
| | 997-2912-620 | 2912-620 | Unavailable. | - |
| | 997-2912-610 | 2912-610 | Unavailable. | - |
| | 997-2912-602 | 2912-602 | Unavailable. | - |
| | 997-2912-600 | 2912-600 | Unavailable. | - |
| | 997-2912-520 | 2912-520 | Unavailable. | - |
| | 997-2912-518 | 2912-518 | Unavailable. | - |
| | 997-2912-500 | 2912-500 | Unavailable. | - |
| | 997-2912-416 | 2912-416 | Unavailable. | - |
| | 997-2912-414 | 2912-414 | Unavailable. | - |
| | 997-2912-400 | 2912-400 | Unavailable. | - |
| | 997-2912-339 | 2912-339 | Unavailable. | - |
| | 997-2912-337 | 2912-337 | Unavailable. | - |
| | 997-2912-331 | 2912-331 | Unavailable. | - |
| | 997-2912-302 | 2912-302 | Unavailable. | - |
| | 997-2912-300 | 2912-300 | Unavailable. | - |
| | 997-2912-227 | 2912-227 | Unavailable. | - |
| | 997-2912-226 | 2912-226 | Unavailable. | - |
| | 997-2912-224 | 2912-224 | Unavailable. | - |
| | 997-2912-222 | 2912-222 | Unavailable. | - |
| | 997-2912-220 | 2912-220 | Unavailable. | - |
| | 997-2912-200 | 2912-200 | Unavailable. | - |