REVER's Honda Gold Wing Discovery Challenge
Chaparral Motorsports
|
March 10, 2020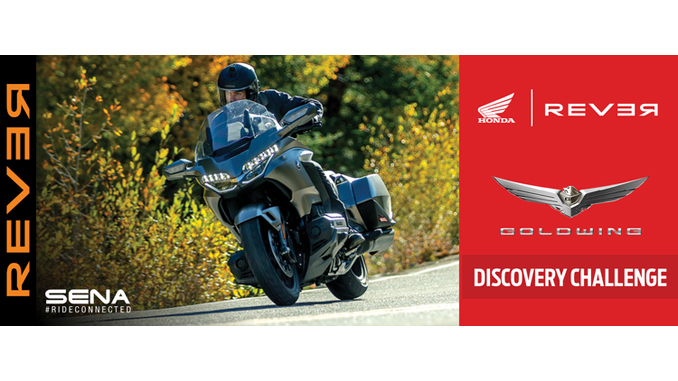 REVER, the world's largest powersports tracking and navigation app, has teamed up with American Honda Motor Co., Inc. to help riders discover great touring roads, visit Honda dealerships, and compete for the chance to win prizes from Sena in the Honda Gold Wing Discovery Challenge.
"The REVER staff has been lucky enough to spend considerable time and log thousands of miles on the latest Gold Wing this past year," said REVER co-founder Justin Bradshaw. "It's an impressive machine for exploring all the great roads that this country has to offer. We can't think of a better way to find awesome touring roads than the Honda Gold Wing Discovery Challenge."
Challenge Description
Looking for great motorcycle touring roads? The Honda Gold Wing Discovery Challenge highlights routes that are ideal for Honda's legendary touring machine, or any touring motorcycle! The Challenge is a points-of-interest-based contest with the goal to capture virtual geo-fenced POIs while riding great recommended routes around the United States. Join the Challenge, then track your rides and REVER will automatically score you on the Challenge leaderboard as you ride. Go check out a Gold Wing at a Honda Powersports dealership and earn bonus points!
Prize
Whether you are a Honda Gold Wing rider or just want the best helmet-communication device in the industry, the Sena 50S with Mesh 2.0 technology, is the perfect choice to connect to your motorcycle or the outside world. We'll be giving away six Sena 50S units during this three-month Challenge (two per month). Twice a month we'll select a random winner from the top 50 participants on the challenge leaderboard that have captured at least one POI.