Vance & Hines Announces Exhaust Contingency Support For AFT Singles In 2020
Chaparral Motorsports
|
February 21, 2020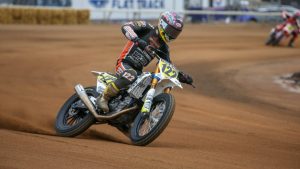 Vance & Hines announced today its 2020 American Flat Track AFT Singles Contingency Program, granting AFT Singles competitors who compete using the Vance & Hines exhaust system contingency benefits in the upcoming season.
This generous contingency offering comes in addition to the existing Vance & Hines AFT Production Twins package, bringing the company's total contingency support to over $60,000 in 2020, $25,000 of which is available exclusively to the AFT Singles class.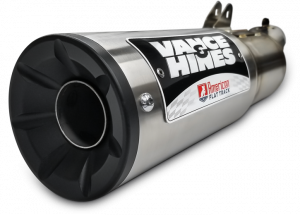 "We are a company born in racing, and AFT is important to us," said Mike Kennedy, President of Vance & Hines. "This contingency program is a great complement to our support for AFT SuperTwins and the Harley-Davidson Racing Program."
Piloting a machine powered by his expertly-tuned Vance & Hines exhaust system, Dalton Gauthier was a dominant force in the 2019 AFT Singles class, eventually winning the championship. In 2020, Gauthier will compete for a shot at the AFT SuperTwins title, aptly, under the Harley-Davidson / Vance & Hines banner.
The contingency offerings for the AFT Singles class per race break down as follows:
1st Place = $500
2nd Place = $300
3rd Place = $200
4th Place = $100
5th Place = $50
Championship Winner = $5,000
To be eligible for contingency payouts, riders must run an eligible Vance & Hines exhaust systems in the AFT Singles class. Machines used in competition must also display the Vance & Hines decal and riders must display Vance & Hines patch on his/her leathers.
To help riders take home as many contingency dollars as possible, American Flat Track has created online Contingency Guidelines for each of its three classes: American Flat Track Contingency Guidelines.
Tickets are now on sale for the first-ever doubleheader - DAYTONA 200 and DAYTONA TT - at the legendary Daytona International Speedway. Watch both historic motorcycle racing events during Bike Week at DAYTONA for just $35 when you purchase an advance General Admission ticket online. Get yours at www.americanflattrack.com.
For more information on American Flat Track visit www.americanflattrack.com.
To get the latest American Flat Track clothing and merchandise visit www.americanflattracker.com.
American Flat Track press release