Ricky Brabec And Honda Make History At The World Famous Dakar Rally
Chaparral Motorsports
|
January 17, 2020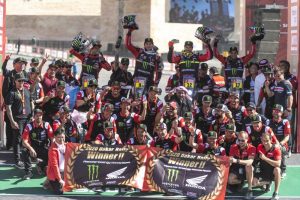 The 42nd running of the iconic Dakar Rally proved to be a historic event on many levels. After 11* grueling stages of treacherous terrain Ricky Brabec made history as the first American to win the Dakar Rally aboard his Honda CRF 450 Rally. This year marked Ricky's fifth time competing in the event and proves just how tough the race can be as it was only his second time completing the race. This huge victory must be a bit bittersweet as Brabec had the win in his sights last year when he was leading after the 7th stage but then had to pull out of the race with only three stages left due to a mechanical failure.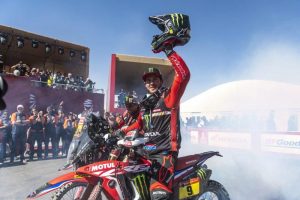 Brabec took the lead in after the third stage and held first position for the rest of the race. Pablo Quintanilla took over second place after the sixth stage but was never able to capture Brabec's lead. After the 10th stage Brabec had a 24 minute 44 second lead over Quintanilla. In the end Brabec finished with a more than 16 minute lead over Quintanilla.
This race was also historic for Honda as it was the manufacturer's first Dakar victory in 31 years. Brabec's win aboard the CRF 450 Rally extinguished KTM's dominating 18-year run.
This was also the first year the world famous Dakar rally was held in Saudi Arabia. With is vast desert scape the competitors spent 75% of the race trying to navigate the challenging terrain. Aside from navigating unpredictable obstacles and dealing with the elements, the challenger's vehicles took a beating with the sand continually grinding its way through parts.
*The 2020 Dakar Rally was a 12 stage race covering 4,660 miles, however, after the tragic death of Portuguese motorcycle competitor, Paulo Goncalves, during the seventh stage. In honor of their friend and respected competitor the riders and organizers decided to cancel the eighth stage for the motorcycle and quad classes. Our condolences go out to Paulo's family and friends.