Suzuki Introduces ECSTAR MX9000 Full Synthetic Motocross Racing Oil
Chaparral Motorsports
|
January 10, 2020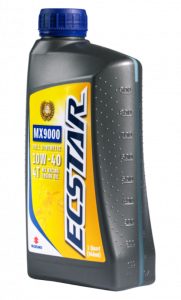 The all-new ECSTAR MX9000 motocross racing engine oil is the latest addition to Suzuki's successful line of oil and chemicals. The Suzuki ECSTAR engine oil lineup all derived from Suzuki's racing heritage and the increasing need for products that can handle the demands of high-performance engines.

ECSTAR MX9000 is no different. This ester-based, full-synthetic race oil was co-developed by Suzuki engineers in Japan along with direct feedback and real world testing by the JGRMX Suzuki team. Racing at the highest level requires a product that can stand up to abuse and continue to perform under extreme conditions.

"We started our R&D on the ECSTAR MX9000 over two years ago," said Dean Baker, JGRMX Suzuki Factory Racing Head Engine Builder. "We used several iterations in various conditions until finally approving this finished product. This oil has succeeded at outlasting the best clutch abusers, in the worst conditions, at the most competitive races while still producing the most horsepower! It's really exciting to be able to bring this proven product to retail sale for all to use."

ECSTAR MX9000 Full Synthetic Motocross Race Oil will be available in 10W-40 quarts alongside the existing line of ECSTAR Genuine Chemicals ranging from motorcycle wash to chain lube. As with all Suzuki Genuine Accessories, the entire ECSTAR Oil and Chemical line is sold exclusively through authorized Suzuki dealers.