Suzuki To Spotlight 2020 KATANA With Exclusive, First-Ever U.S. Demo At IMS Long Beach
Chaparral Motorsports
|
November 15, 2019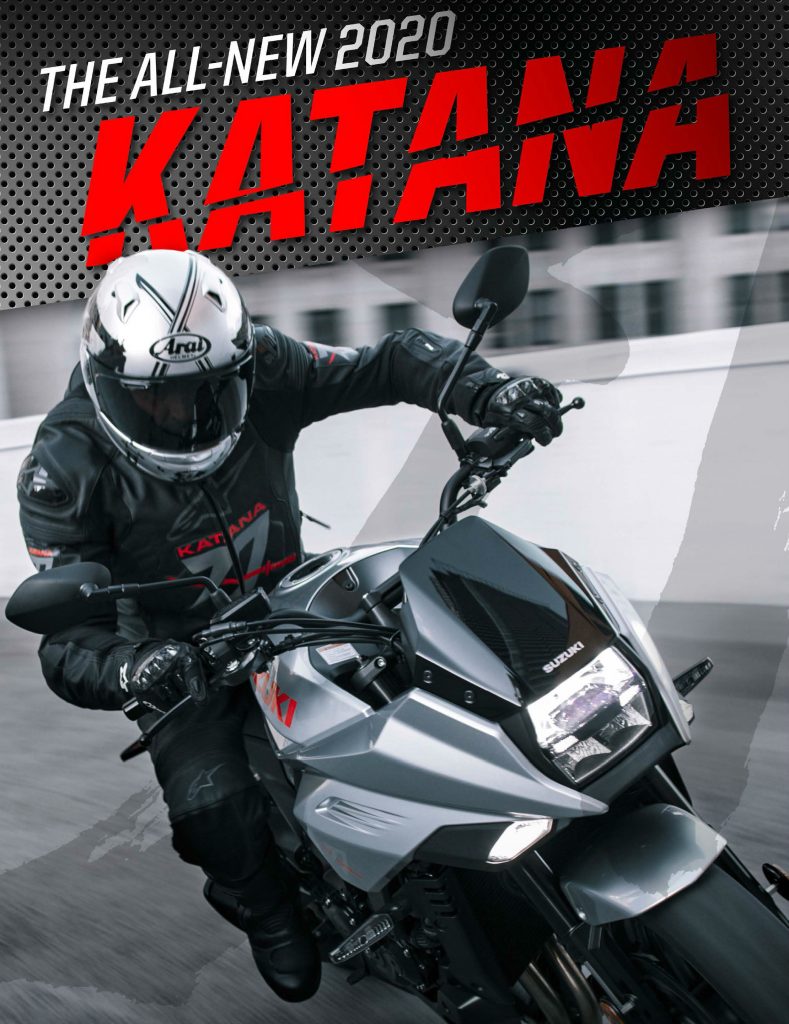 As one of the original exhibiting partners of the Progressive International Motorcycle Shows (IMS), Suzuki Motor of America (SMAI) is excited to return for all eight IMS stops for its 38th consecutive year. Kicking off the series at the Long Beach Convention Center on November 22nd, consumers and industry enthusiasts will have the exciting opportunity to ride the new, iconic 2020 KATANA for its first-ever demo in the United States. In addition, the all-new V-STROM 1050 series will make its electrifying North American debut alongside the full 2020 lineup of motorcycles, ATVs, and scooters.
Recently unveiled at the EICMA motorcycle show in Milan, Italy, Suzuki's all-new V-STROM 1050 will hit the West Coast with its bright colors, updated electronics, and adventure capabilities. Media and consumers will get a first-hand look at this new adventurer that pays homage to the legendary DR Big and Dakar Rally bike.
Exclusive to IMS Long Beach attendees, licensed riders will have a chance to be the first group of riders to swing a leg over the new KATANA. This limited, boutique-style demo will only be available Saturday, November 23rd and Sunday, November 24th on a first come first served basis. Consumers are encouraged to get there early to ensure a ride of a lifetime! For more information on a KATANA demo near you, contact your local dealer.
Suzuki is also participating in "Discover the Ride" during the full IMS tour. This initiative offers new riders an opportunity to discover the best Suzuki motorcycle to start on including models like the Boulevard S40, GSX250R, SV650, and VanVan. Riders will get $250 towards the purchase of a new Suzuki motorcycle as well as a $100 reimbursement on approved motorcycle riding courses. New on Two Wheels? Make sure to check out Suzuki's "Discover the Ride" display and get riding.
Other display standouts include MotoGP racer Alex Rins' Team Suzuki ECSTAR GSX-RR and M4 ECSTAR Suzuki's Bobby Fong's MotoAmerica championship-winning GSX-R600. With several victories won throughout the year, attendees will be able to get up close and witness the proven performance and technology of each bike.
In addition to the V-STROM 1050, Suzuki will display its full lineup of 2020 models featuring the legendary KATANA in a new solid black along with the iconic silver that matches the look of the original, the adventure-ready V-Strom 650XT Adventure, and the beloved café-race style SV650X. Suzuki will also bring the next level of ruggedness to the IMS floor with its new KingQuad with Rugged Package that includes newly designed accessories to tackle any outdoor adventure.
Source: Suzuki USA