Gear Up For The Sand: Sand Dune Gear Buyer's Guide
Chaparral Motorsports
|
October 17, 2019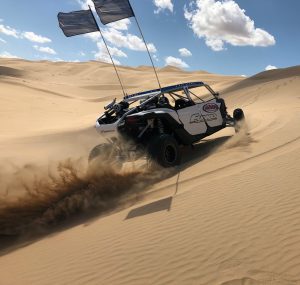 We're right in the beginning of sand season here in Southern California and that means there will be a trove of side-by-side, ATV, and dirt bike enthusiasts loading up their trailers and heading out to play. Southern California is home to the biggest mass of sand dunes, the Imperial Sand Dune Recreation Area, aka Glamis. And while Glamis is a mecca for dune enthusiasts many like to venture out and explore others area such as Oceano/Pismo or go even further north to hit the sand dunes in Utah or Oregon. The cooler fall and winter temps also mean that other offroad areas in California are much more enticing so places like Dumont Dunes, Johnson Valley, and Hungry Valley start to fill up.
Since it's early in the season we thought it would be the perfect time to highlight some of the gear we think is essential for getting the most fun and enjoyment out of your duning experience.
Helmet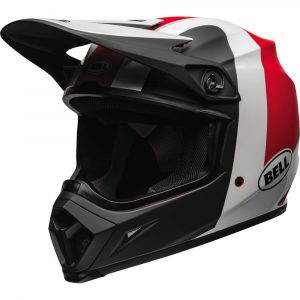 First and foremost, if you didn't know, it's the law in California that the driver and passengers in any SXS have to wear a helmet when the vehicle is being driven on public lands. Other states may or may not require helmets or they may have rules stipulating that people under a certain age wear a helmet; so before you head out on a trip you should look up the rules where you're going to be offroading.
If you are going to be driving/playing around in Glamis or any other dune or offroading area in California the style of helmet you can wear is pretty much up to you, as long as it's DOT approved. Most people typically wear dirt bike helmets but you could wear your old fullface motorcycle helmet or even a beanie style helmet if you want-just make sure it has the DOT sticker on the back.
Goggles
While not required, some type of eye protection is highly recommended when playing in the sand. Tiny grains of sand will be flying all over the place-especially if you're running offroad or ribbed sand tires and have the vehicle in four wheel drive. Sooner or later you'll get a face full of sand or even just a light spray and if you're eyes aren't protected you're going to be pretty miserable. Sure you can wear sunglasses but there's still plenty of space between the frames for sand to get into your eyes.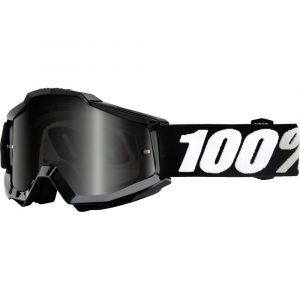 Regular dirt bike goggles will work but for the ultimate protection look into getting a pair of sand goggles. The key difference between the two is that sand goggles have extra foam or smaller foam cells that prevent tiny sand particles from passing through.
Another reason to wear eye protection such as sand goggles when in a SXS or UTV out in the sand dunes is that you'll be cresting various peaks and depending on where the sun is it could really affect your vision and judgement. Therefore it's best to have a couple different lenses that you can switch out with your goggles depending on the conditions. If it's bright out then you should use a tinted lens and then opt for a clear lens when going out at night.
Dusk Mask/Motely Tube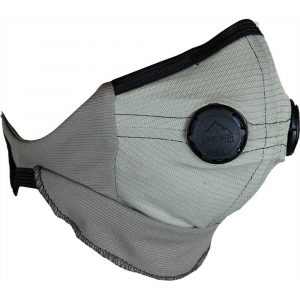 Breathing in a mouth full of sand isn't a pleasant experience and unless you enjoy grinding your teeth on bits of sand with each bite of your PB&J sandwich then you'll probably want to use something to cover your mouth to allow you to breathe fresh air without choking down sand. A simple t-shirt will work or you could get yourself a dust mask. This ATV Tek Dust Mask features a pair of filters which help keep out 99% of dust particles. Thanks to a pair of one way exhaust valves you don't have to worry about heat or moisture build up when wearing the mask. It's made of four-way stretch material to fit various head sizes as well as to be worn with open face helmets.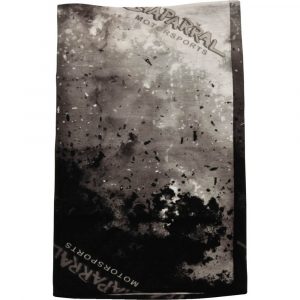 Another solution would be to pick up a Motley Tube. These are pieces of ultra-thin material that have been sewn into a tube shape and can be worn in a variety of ways. Chaparral Motorsports has its own branded Motely Tubes that are breathable and wicks away moisture. You can simply pull it over your head and down around your mouth to protect your head/ears/mouth, or you can pull it down to just cover your mouth. It's a very versatile piece of gear and can come in pretty handy.
Fresh Air System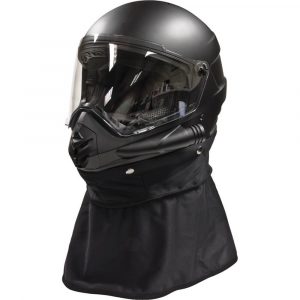 If you want to kill three birds with one stone (helmet requirement, eye protection, and mouth coverage) then you'll definitely want to check out the Ocelot AF-1 Full Face Helmet. When you pair this helmet with the optional Air Pump you have a self-contained fresh air system that will pressurize the inside of the helmet and prevent sand and debris from flying up inside the helmet. The helmet comes with a Polycarbonate Anti-fog faceshield that flips down and seals off the eye port. You also get a dust skirt that attaches around the bottom of the helmet and drapes down over the neck and upper chest area to keep sand out.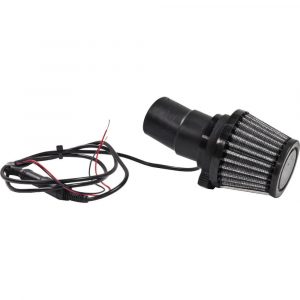 While the helmet and skirt do a great job of keeping sand out the air pump adds an additional layer of prevention and provides a fresh air environment that allows you to breathe freely without worry.
Klim Terrafirma Dust Suit
When playing in the dunes sand ends up getting everywhere. From your scalp to your toes to crevices on your body that you may not have even known about, at the end of the day you'll find that chaffing due to little bits of sand rubbing against your skin is no joke. While it may seem like overkill, with its full arm and leg length protection the Klim Terrafirma Dust Suit does a pretty good job of keeping sand out. But more importantly it helps keep you clean-this is ideal for those that venture out into the high desert or drive on dusty trails.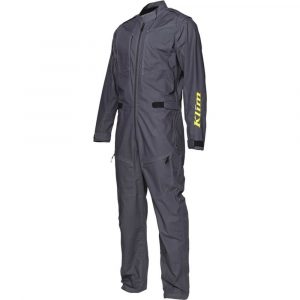 Klim is known for its technical apparel and this suit is no slouch. It's made from Ripstop polyester and cotton and has an articulated driver/seating position. The full length zipper makes it extremely easy to slip the suit on or off over your clothes. You can tailor the suit to fit with an adjustable waist belt and cuffs at the sleeves. There are vents in the arm pits to help monitor your temperature and multiple pockets for easy reach storage.
Fly Kinetic Mesh jersey
A full body suit may be a little much for most people, so if you just want to keep the sand and dirt off your upper body then you'll appreciate the Fly Racing's Kinetic Mesh jersey. Sure it's a motocross jersey but this piece of gar is great for those days when the sun is blaring down. Unlike most mesh jersey that's just have a bunch of tiny holes all over the place this features a dual mesh construction that allows for extreme air flow while filtering out dust and sand. You basically get all the cooling benefits of mesh without getting covered in sand.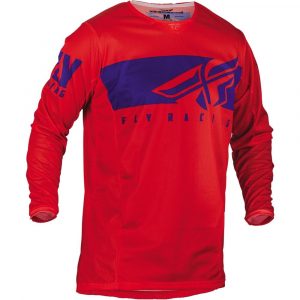 Jumping sand dunes and whipping around in the bottom of bowls can be a blast but running through the sand with a few key pieces of gear can make the overall experience much more enjoyable. So before you head out on that next trip, check your gear bag and make sure you have everything you need for a fun trip.