Kawasaki Reveals The Name Of Its New Supercharged Motorcycle In Latest Video Teaser
Chaparral Motorsports
|
October 9, 2019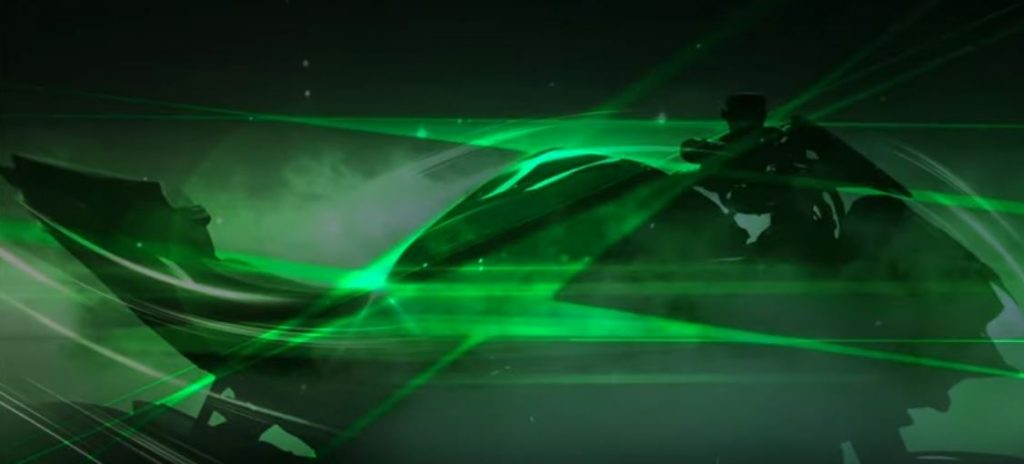 With just over 13 days left until the official announcement, Kawasaki has dropped yet a third teaser video to hype up it's yet to be revealed motorcycle but what many are speculating to be a superchraged Z1000.
The first video which dropped Kawasaki's UK Facebook page on September 16th was extremely cryptic. The only visual is an impeller of a supercharger spooling up into a vortex of green lasers that eventually briefly outline the letter Z, meanwhile the sound of a high speed motorcycle quickly running through the gears and then revving is heard in the background.
The next video was posted on September 30th and revealed a little more about the bike. In this video get a glimpse of the iconic River Mark logo that originated from Kawasaki Heavy Industries and has been incorporated into the brands supercharged H2 models. We're also privy to the menacing LED headlights and the bright display at the center of the handlebars revealing the bike has ABS brakes, KTRC=Kawasaki Traction Control, and cruise control. From there we catch a quick shot of the right side of the lower trellis style frame as it spins to show a bit of the engine with the words Super Charger boldly inscribed. There's a shot of a mesh grille at the front of the bike indicating intake vents for the supercharger and then the outline of a green laser Z is once again seen just before the end of the video.
The latest video we finally get a better overall look at the bike with the opening shot revealing the right side profile of a naked bike. That's it. No other shots of the bike, no other details other than silver text emerging onto a blacked out screen to reveal: Z H2, the name of the bike. There's still two weeks to the opening of the Tokyo Motor Show, which is when Kawasaki will reveal all to the world on this new motorcycle. So there's still plenty of time to drop more teaser videos and for us to drool in anticipation.