Kawasaki Team And Factory Riders Tomac And Ciancirulo To Skip MXON
Chaparral Motorsports
|
August 8, 2019
Yesterday we posted that Adam Cianciarulo would be moving up the KX 450 to join his new teammate and veteran Factory Kawasaki rider Eli Tomac aboard the 2020 Monster Energy Kawasaki Team. Exciting new for sure and a well deserved promotion for AC. With the Motocross of Nations event coming up on September 28th and 29th in Assen, Holland, and the three-man US team to be announced this weekend at the Unadilla National Pro Motocross race, two names kept popping in discussions, Tomac and Cianciarulo.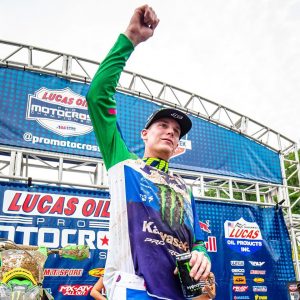 Well, if you had them on your MXON fantasy team, you're screwed because earlier today Kawasaki announced that their team and riders will not be considered for the event this year.
These guys are both the point leaders in their classes with only three races left int the Outdoors Series. The last race is on August 24 at Ironman Raceway in Indiana. MXON is only a month later at Assen, Netherlands. Monster Energy Cup is a month after that, and then there is only a little more than two months before the 2020 Supercross season starts. Between travel, bike prep, training, practice, testing, and recovery that's not a whole lot of time for these guys or any of the riders considering riding for Team USA. For team Kawasaki, AC is expected to make his debut on the Factory KX 450 ride at Monster Energy Cup on October 19th. While the ultimate goal for Tomac will be the elusive 450 SX title that he has yet to capture; he'll most likely also have his sights on becoming the first back-to-back/two-time Monster Million winner by sweeping all three races.
This decision will definitely ruffle some feathers amongst fans and Team Green loyalists--especially after the fact that both Tomac and Cianciarulo admit that they wanted to go, but respect the teams decision not to participate. So yeah, of course these guys wanted to compete and we want to be able to send our best riders overseas for MXON, but it was mostly likely a tough decision and not one considered lightly.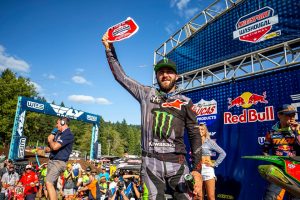 As per an announcement from Kawasaki earlier today
Foothill Ranch, Calif. (August 8, 2019)-Recently the AMA made preliminary contact with several teams regarding availability of riders for the 2019 Motocross of Nations (MXoN). Based on the team's off-season plans, Kawasaki race team has informed the AMA that the team and riders will not be considered for the event later this year.
Kawasaki riders Eli Tomac and Adam Cianciarulo separately expressed interest in attending MXoN this year. After discussing the details of the team's off-season plans with each rider, both were in agreement with the team's decision. The team will consider MXoN invitations for its team riders in the future.
Kawasaki will continue its pursuit of success in the 450MX and 250MX 2019 AMA Pro Motocross Championships with Tomac and Cianciarulo each carrying the points lead and red plates in their respective classes into the Unadilla National in New Berlin, New York on Saturday, August 10th.
"Being chosen to represent the USA is always an honor," said Tomac. "I am a patriotic guy so attending Motocross of Nations is something I always look forward to and embrace the challenge of the unique race. However, after speaking with the team I understand and support their reasoning for not attending this year's event. Winning Motocross of Nations is something that is still on my checklist, but my priority right now is winning a Monster Energy Supercross title."
"It would be an incredible and humbling honor to be chosen to represent Team USA," said Cianciarulo. "For me, it has always been something I have watched and wanted to be chosen for, but I understand the team's decision and I know I have a lot of work and new challenges ahead of me by moving up to the 450 class."