2019 MotoGP Circuit Of The America's Primer
Chaparral Motorsports
|
April 12, 2019
Some of the fastest and most talented motorcycle riders in the world will put their two wheeled skills to the test on this weekend as the MotoGP series touches down in Texas. Out of 19 rounds of racing that spans the globe, the MotoGP series only makes one stop on US soil at the Circuit of the Americas (COTA) in Austin, Texas for the Red Bull Grand Prix of the Americas. Since it was added to the race circuit back in 2013, watching the likes of Valentino Rossi, Marc Marques, Cal Crutchcrow, and Maverick Vinales slice and dice their way around COTA has been a huge draw not only for American fans but international motorcycle racing enthusiasts as well.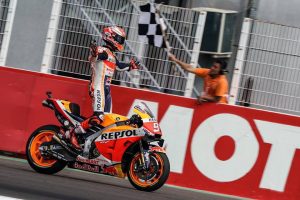 In addition to the MotoGP series, the MotoAmerica Superbike Series Championship of Texas will be taking place this weekend as well. It's not only the spectacular racing that brings the crowd, with Austin's thriving live music scene, great bbq, beautiful surrounding scenery, and a weekend full of motorcycles and entertainment it's hard not to have a good time.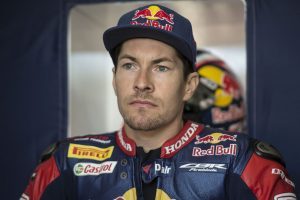 This year's COTA race will be exceptionally special and emotional as MotoGP and COTA will pay respects to the life and career of 2006 MotoGp Champion Nicky Hayden by retiring his iconic 69 race number from the premier class. Hayden's life was tragically cut short back in 2017 after a bicycling accident in Italy.




View this post on Instagram
If you've never been to Austin, let alone the MotoGP at COTA, or you don't really follow MotoGP but are here's some pointers to help you get through the weekend.

MotoGP Series:
Three classes: MotoGP is the premier class. 1,000cc engine size limit
Moto2: 600cc four-stroke engines
Moto3: 250cc single-cylinder, four-stroke engines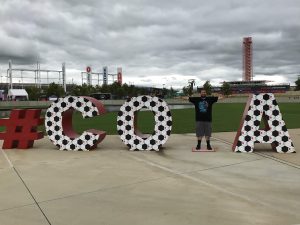 19 rounds of racing all over the globe.
First race was VisiQatar Grand Prix on March 10th, last race will be Gran Premio Motul de la Comunitat Valenciana Nov 17 in Spain.

2018 MotoGP champion: Marc Marquez (Repsol Honda Team)

Current points leader after two races: Marc Marquez

Standings after two races:
COTA Stats
Built in 2012. Added to MotoGP circuit in 2013.
Capacity: 120,000
Track length: 3.426 miles
Track width: 49.21 ft.
Turns: 20 (9 right, 11 left)
Longest straight: 0.746 miles (3937.01 ft.) miles between turn 11 and 12
Elevation change: 130 feet between highest and lowest point on track
Number of Laps/Distance for each race:
MotoGP: 20/68.6 miles
Moto2: 18/61.7 miles
Moto3: 17/58.3 miles
2018 MotoGP results:
1st Marc Marquez (Repsol Honda Team)
2nd Maverick Vinales (Movistar Yamaha MotoGP)
3rd Andrea Iannone (Team SUZUKI ECSTAR)
Circuit record: Marc Marquez-2014. Time: 2'03.575, average speed: 98.1mph, top speed: 214.7mph
Most wins: Marc Marquez (6)



Racing schedule:
Friday April 12
Moto3 Free Practice Nr. 1
MotoGP Free Practice Nr. 1

Moto2 Free Practice Nr. 1

MotoGP NH69 Ceremony 10:00

Moto3 Free Practice Nr. 2 11:15-11:55

MotoGP Free Practice Nr. 2 12:10-12:55

Moto2 Free Practice Nr. 2 13:10-13:50

Saturday April 13
Moto3 Free Practice Nr. 3 07:00-07:40

MotoGP Free Practice Nr. 3 07:55-08:40

Moto2 Free Practice Nr. 3 08:55-09:35

Moto3 Qualifying Nr. 1 10:35-10:50

Moto3 Qualifying Nr. 2 11:00-11:15

MotoGP Free Practice Nr. 4 11:30-12:00

MotoGP Qualifying Nr. 1 12:10-12:25

MotoGP Qualifying Nr. 2 12:35-12:50

Moto2 Qualifying Nr. 1 13:05-13:20

Moto2 Qualifying Nr. 2 13:30-13:45

MotoGP Qualifying Press Conference 15:00

Sunnday April 14
Moto3 Warm Up 06:40-07:00

Moto2 Warm Up 07:10-07:30

MotoGPWarm Up 07:4-08:00

Moto3 Race 09:00

Moto2 Race 10:20

MotoGPRace 12:00

What else to do in Austin besides watch the races:

Austin is the state capitol of Texas and it's the largest in gross square footage of all state capitols

Check out the 1.5 million Mexican free-tailed bats that fly out from under the Ann W. Richards Congress Avenue Bridge around dusk.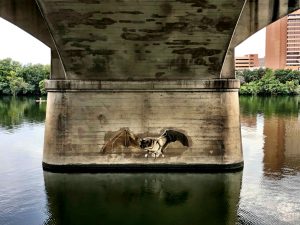 Stroll down Sixth Street between Congress Street and Interstate 35 and catch one of the many live music acts performing in the numerous bars like, Sac Jac Saloon, Emo's, Stubbs, or Mohawk-there's a reason why they call Austin the "Live Music Capital of The World."



Grab some BBQ-You can't go to Texas without eating BBQ and there's plenty of places to go like Franklin Barbeque, Cooper's Old Time BBQ Pit, Valentina's Tex Mex BBQ.



Austin's moto is "Keep Austin Weird" and is used to promote its thriving small business culture so there are plenty of one off shops and establishments to keep you entertained and fulfill your shopping desires.