Feld's Response To Riders Affected By Lime Used In San Diego Supercross Track Preparations
Chaparral Motorsports
|
February 6, 2019
Yesterday we posted an article about several riders complaining about painful burns and skin irritations after Saturday night's wet and muddy Supercross race in San Diego. You can read the full post here.

Basically the riders were upset that a chemical drying agent, which the suspected to be lime, used to help improve track conditions ended up causing severe rashes and burning to various parts of their body as well as damaging their very expensive race bikes. The sores and irritation to their bodies was so bad that some rider's said they weren't able to resume their normal training regimens at the start of the week.

In that post we included a very brief response from the AMA regarding the issue (which didn't acknowledge any sort of chemical or drying agent that may have been used) and now this morning we have been made aware that Feld issued the release below yesterday afternoon in regards to the riders and their bikes.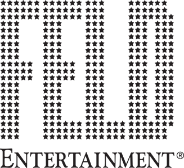 Ellenton, Fla. - February 5, 2019 - On Saturday, February 2nd at Petco Park in San Diego, Ca., Supercross riders were affected by a drying agent applied to the dirt track, which may have caused skin irritation and damage to their bikes. The wellbeing of our riders, their teams and our crew is always a top priority for us at all Supercross events. Given last week's forecast of rain for Saturday's event in San Diego, the track crew took normal precautions to ensure a safe and raceable track. Prior to the qualifying rounds and main events, they removed the protective tarp and applied a drying agent, a lime and sand mixture, to treat two areas on the track to try and remove moisture from the dirt. This process has been used safely for decades at Supercross to dry dirt and thereby reduce the risk of accidents for the riders. It appears that the unprecedented amount of rain on Saturday prevented the lime from mixing with the soil as usual. This resulted in splashing of the riders and their bikes, which may have caused skin irritation to some riders and damage to their bikes. We are currently reaching out to each rider who participated in Saturday's race to assess the extent of the impact, ensure their welfare and get them back on their bikes racing. We are also reviewing our existing processes to deal with excessive water on the track to prevent a recurrence.

At least now those involved with putting on the series is aware and admitting that something went wrong Saturday night; and Feld has acknowledged that lime was used. It sounds like they are trying to make things right by the racers and are working on plans to keep this from happening again.

It will be very interesting to see how the AMA and Feld handle/settle this in order to make up for the health problems the suffered and the damage that was done to their race bikes.