MotoEffex Video Highlights Chaparral Motorsports/Precision Concepts/ Kawasaki Offroad Race Bikes
Chaparral Motorsports
|
January 30, 2019
For the second season in a row Chaparral Motorsports is one of the prime sponsors for the Precision Concepts Kawasaki Offroad race team. Helmed by team manager and highly decorated offroad racing Champion, Robby Bell, this year's team is comprised of Blayne Thompson, Clay Hengeveld, and Zach Bell. All four rider's area racing the latest and greatest MX machine from Team Green, the new KX 450.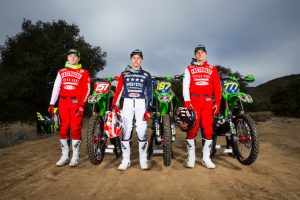 While both Blayne and Clay are back again after delivering superb results last year, this season will be Zach Bell's first with the team. All three riders will be competing in the 2019 WORCS and Sprint Hero enduro championships. Zach and Blayne will be competing in the pro class and Clay will be riding in the pro 2 and 450A championships.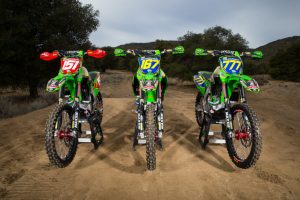 Besides managing the team and making sure everyone and everything is ready for each and every race, Robby has carefully curated a list of top tier parts manufacturers and leading industry innovators to assist the team with additional sponsorship and the supplies needed for the season. With the assistance of these preeminent companies and the expertise of the Precision Concepts crew, the already great performing KX 450s were massaged into fine-tuned, high speed, superior handling machines.



The highly adept skills of these three young riders and the excellent performance of the KX 405s has already been proven in the first WORCS race of the season. Held in Primm, Nevada, January 18th-20th Clay jumped out to a phenomenal start to the season by winning the qualifier on Saturday and then takin home his first career WORCS Pro 2 victory on Sunday. Bell and Thompson were in the hunt in their pro main race and came away with 2nd and 3rd place finishes respectively.



To highlight some of the components that have been utilized on the KX 450s to help these riders get the jump on their competition and tackle the intense tracks and obstacles they come across MotoEffex created the video you see above. Give it a watch and then if you want even more details in the parts and accessories that are found on these bikes click the images below.