Human Sized Backpack Fashion Trend Starts 2019 With A Bad Back
Chaparral Motorsports
|
January 3, 2019
We are only three days into the New Year and if this newest "fashion" "trend" from Japan is for real, then I say it's already time to pack it up, call it a year, and let's try again with 2020.


Meet the Backpackers Closet, a 180-litre capacity backpack made by CWF and selling for $220 (before tax) on a website in Japan called Plywood. Large enough for a full size human to sleep in, this ridiculously large bag is supposed to be for camping so you can carry all your stuff with you as you hike the trails. The description states, "Indispensable for outdoor, carrying heavy gears and bringing in a large number of ingredients to the camp site."

Uh, what? Could you imagine seeing some dual sport or ADV rider cruising the back country to do some moto camping with one of these on?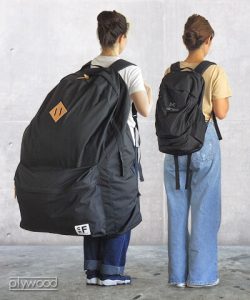 If my wife saw this she would stuff the TV, our two dogs, a Cal king bed, all the pots and pans, as well as every jacket she owns inside of it and make me try and carry it to the camp site. "But honey it says the shoulder straps are designed to reduce stress, and the chest strap helps make it easier to carry too."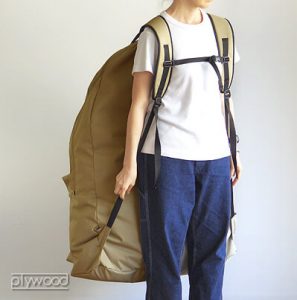 The backpack is being offered in three colors: olive drag, black, and sand beige. And according to the website the sand beige is apparently already sold out/out of stock. Really?!

The description also says, "It is ideal for storage of clothes after clothes change and for storing futon and can be used instead of closet. If you live in a house with a small number of closets and you are having trouble with storage, you can also hide the things you do not want to show if this is so cute." Just what we need, more places to hide more crap!

If I would have had this backpack in college I would have skipped the dorms and just lived in this. Seriously though, if you need to carry that much stuff for camping you probably shouldn't be out in the wilderness.