Five Ways To Start The New Year Fresh On Two Wheels
Chaparral Motorsports
|
December 31, 2018
The start of a new year is a great time to make some changes. Most people will make resolutions to improve their health through diet and exercise (which is always great) but we wanted to take a look at a few ways that could improve your motorcycling life.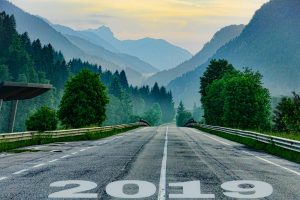 Go Back to School
One of the best things you can do as a motorcyclist is improve upon your riding skills. Professional riders like Marc Marquez, Valentino Rosi, Eli Tomac, and Jared Mees are all at the top of their game but still find minor details and quirks that they study and practice to improve their overall riding performance. There are all types of riding schools and classes you can take that will help you fine tune things like entering/exiting turns, finesse braking techniques, how to manage your speed through whoops sections, and so on to help you become a more skilled rider.

[caption id="attachment_71793" align="aligncenter" width="300"]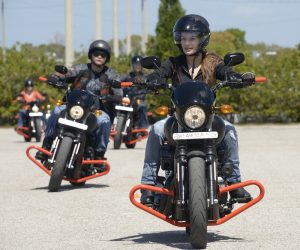 Photo: Courtesy Harley-Davidson[/caption]

Even if you aren't into road racing, motocross, or flat track racing, and just enjoy taking leisure rides on your cruiser there's still plenty you can learn from taking a motorcycle training course. From breaking bad habits to making sure your more aware of your surroundings and paying attention to other vehicles on the road, enlisting in an advanced rider course can not only help you become a more knowledgeable and safer rider, but depending on your insurer you may be eligible for a discount on your insurance if you complete a riders training course.

Check your Head
How old is your motorcycle helmet? Did you know that motorcycle helmets have a recommended lifespan of about five years? While those five years isn't a hard and fast rule, it's good to take note of and you should consider replacing your helmet every couple years. Of course any time you are in an accident or if your helmet accidentally falls and hits the ground it should be replaced as the structural integrity could be compromised and the helmet may not work as intended the next time you take a hit to the head.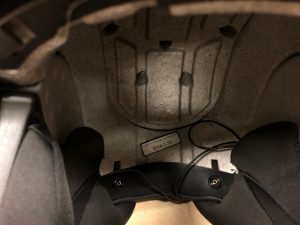 Even if you've never had an accident or dropped your helmet the reason why you should change it out every five years or so is because the sweat, dirt, and debris that gathers inside the helmet over years of use tends to break down some of the materials used to make the helmet. As the materials break down they lose their effectiveness in providing a safe and comfortable helmet.

If you're not sure how old your helmet is, you should be able to find a sticker with the manufacturing date inside the helmet behind the liner. If your helmet still has plenty of life left to it you can at least start the New Year with a shiny and fresh smelling lid by giving it a good cleaning in and out.


Refresh your Rubber
Similar to your motorcycle helmet your motorcycle tires have a recommended lifespan as well and most manufacturers put that time frame around five to six years. If you don't ride a whole lot and still have plenty of tread on your tires you still may want to think about freshening up your tires. Over time the rubber can break down and develop cracks or harden which can result in potentially very dangerous riding conditions. Things like extreme cold or heat, moisture and direct exposure to sunlight can speed up the aging process. Also if you leave your bike sitting with little or no air pressure in the tires it can lead to cracks or structural issues in the rubber.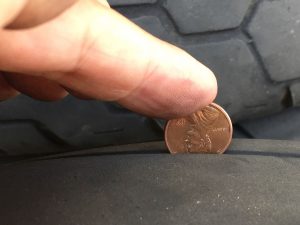 You can find the manufacturing date of your tires on the sidewalls. And while you're inspecting the born on date go ahead and check the tread as well. If you can't find the wear bars on your tires you can do a simple penny test to determine if you're near the recommended wear limits. Take the penny, turn ol' Abe on his head, and place him in between the center groove in your tread. If the tread doesn't reach the top of Abe's head (about 2/32") it needs to be replaced.

Fill'er Up
Not quite sure how long ago you performed your last oil change? If you start the New Year with fresh oil you'll easily be able to remember when your next service should be performed or how long it's been between oil changes. While you're changing the oil take a look at your other fluids such as the transmission, fork oil, and radiator fluid, and either drain and refill them or top them off as needed.

Get in Gear
If you're serious about sticking to your new year's resolution to lose some weight then you're probably going to need some new riding gear that fits your slimmed down physique. Oversized motorcycle gear can be annoying as it flaps in the wind and makes you feel like you're drowning in a heap of mesh, leather, jean, or whatever materials your gear is comprised of. If you've never owned a pair of motorcycle jeans you're really missing out. With new technologies, materials, and designs riding jeans have come a long way and so much like a regular pair of pants that many people don't even notice that you're rocking heavy duty tear resistant pants with impact protection.

[caption id="attachment_71794" align="aligncenter" width="300"]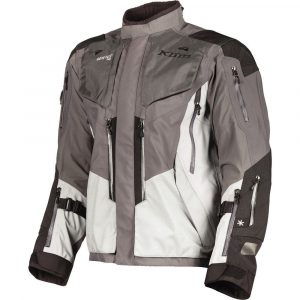 Klim Badlands Pro Jacket[/caption]

There are so many different styles of motorcycle jackets these days your options of styles, colors, materials, and features are nearly endless. If you've traditionally been a leather motorcycle jacket guy maybe check out some of the jean jackets offered by companies like Speed and Strength or Roland Sands Design. Or if you're thinking about venturing beyond the hard tarmac and hitting the dirt in the New Year there are some really awesome ADV jackets that are loaded with armor and features. Check out some of the offerings from Klim and Scorpion Exo.

Hopefully this list has given you some ideas and will help you tackle the New Year fresh and ready roll on two wheels. Be sure to explore new roads, meet new friends, but most of all, ride safe.