5 Things To Consider When Buying A Dirt Bike
Chaparral Motorsports
|
December 28, 2018
Dirt bikes make for a great and exciting way to not only entertain yourself, but get around as well. When you discover a dirt bike for sale that looks like the perfect match, you want to make sure it's as great as it seems. Boost your chances of being a satisfied customer with these five things to bear in mind when you buy a dirt bike.



Know How Much You Can Spend

While dirt bikes are often a lot less expensive than automobiles, you still need to establish a solid budget, even used or pre-owned dirt bikes can cost a couple thousand dollars. Sit down and look at your income and your current financial obligations. In addition to the bike itself, bear in mind there could be extra costs. For instance, the bike you like may require some minor maintenance such as a new air filter or a fluid change, or you might even have to make a few repairs like replacing leaky fork seals or adjusting the valves. Take into consideration how much parts will cost and whether or not you can handle the job yourself or if you're going to have to pay someone to do it for you. Also, there may be parts you want to upgrade or switch out to make the bike your own.

If you're new to riding or haven't ridden in a few years and you don't have the proper helmet, boots, or protective gear for riding a dirt bike, be sure to budget for those things as well. It's always best to save more money than you think you'll need. After all, it's preferable to have money left over rather than find yourself tempted to use funds in your emergency savings account...assuming you have one.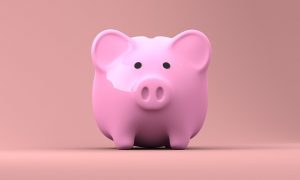 Take. Your. Time

Sure, the bike you're considering could have lots of potential buyers, but don't let that make you feel rushed into making a haphazard decision. Take all the time you need to research the bike to make sure it's the one you want.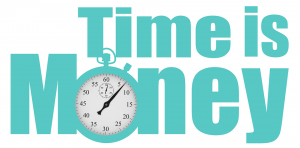 To that end, it's also a good idea to get a feel for the person selling the bike. The dirt bike for sale may be exactly what you're looking for, but it could be sold by someone who gives you a bad feeling in the pit of your stomach. If you've mainly exchanged text messages with the seller, give her or him a call to see what kind of vibe you get. Also, if the seller needs to meet up with you for the transaction, scope out the location beforehand to be safe. Depending on where you live, there could be designated safe spots such as a police station where you can meet.



Dive Into Research

No matter if you're buying your first dirt bike or your 10th, you want to research the make and model you're thinking of getting. Specifically, check to ensure the bike that's for sale is one that fits your riding style and capabilities. Next, do some digging into reviews on the bike, noting what owners like the most and what they like the least. Has the bike been recalled? Are there any common maintenance issues you need to be aware of?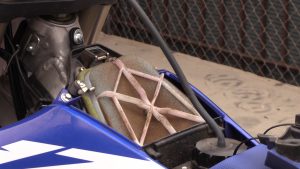 While you're at it, research how much the bike is sold for and compare it to the price of the one you're considering. If the one you want is higher or lower than its current value, ask the seller why that is. Finally, see if there's anyone else in your area selling the same bike for a less expensive price. It could be worth it to do some traveling if it means getting a lower price for the same value.



Carefully Inspect the Bike

So, you've done your research on the bike, checked to ensure it's for a fair price and have a good feeling about the seller. Great, but you aren't done just yet. Go over the bike with a microscope before money exchanges hands. Besides using your eyes and hands to guide the inspection, ask questions, too. For instance:



Why is the seller putting the bike up for sale?

Has s/he had any major problems with the bike?

How long has s/he had the bike?

What kind of maintenance has been done on the bike?

Is there a title available for the bike? If so, whose name is it in?

Has the bike been crashed or otherwise damaged in the past?

Was the bike used for racing or joyriding?

Check the VIN on the frame, engine, and transmission (if available) and make sure the numbers match not only on the bike but the paperwork as well.

Make sure the bike has a clean and clear title and the title is in the current owner's name.

If you live in California make sure you know what kind of OHV sticker (red or green) the dirt bike gets and make sure the sticker meets your riding desires.

If you aren't familiar with the mechanics of dirt bikes, bring along someone who is. That way, you know all the parts and components are in good working order. Besides test riding the bike, checking its VIN is also a good idea, that way, you'll know whether it's stolen.



Mind Your Manners

When you finally meet with the dirt bike seller, layer on the charm. It costs you nothing, but it could save you a lot of money. Think about it: You're more likely to want to cut a deal with someone who's polite and nice than someone who comes across as rude and insufferable. Try to get the offer as low as you can without being insulting.

If the above five tips aren't enough for you, we've got more. Don't hesitate to reach out to us with any questions you may have.