2019 Monster Energy Yamaha Factory Racing Rider Bios
Chaparral Motorsports
|
December 21, 2018
Rider Profile - Aaron Plessinger #7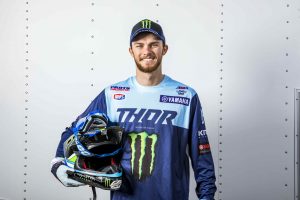 "Signing with Yamaha for the 450 Class is amazing! I've been with Yamaha since 2008 and we have had an awesome relationship ever since. I feel like it's going to go really well for me next year, just being on a great team with good people around. I can't wait to start testing and get my bike dialed in!"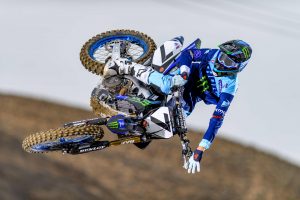 Date of Birth:
1/25/1996
Home Town:
Hamilton, OH
Marital Status:
Engaged to Kendall Taylor
Height:
6' 2"
Weight:
155 lbs.
First Race:
Hare Scrambles, Columbus, OH
Year Turned Pro:
2015
Favorite Track:
Glen Helen Raceway
Favorite Food:
Sushi
Favorite Music:
Country, Rap
Training:
Cycling, Mountain Biking, Gym
Gareth Swanepoel
Hobbies:
Cycling, Mountain Biking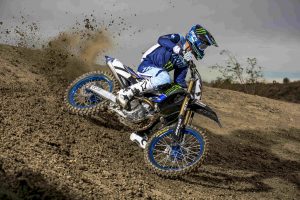 RACING HIGHLIGHTS


| | |
| --- | --- |
| 2018 | AMA 250SX West Champion, (Winner at Houston SX, Glendale SX, Oakland SX, Seattle SX), AMA 250MX Champion, (Winner at Glen Helen, High Point, RedBud, Spring Creek, Washougal and Ironman Nationals), Represented Team USA at 2018 Motocross of Nations |
| 2017 | 3rd Overall in AMA 250SX West, (Seattle 250SX Winner), 4th Overall in AMA 250MX |
| 2016 | 2nd Overall in AMA 250SX East, (Indianapolis 250SX Winner), 5th Overall in AMA 250MX |
| 2015 | 5th Overall in AMA 250SX West, 6th Overall in AMA 250MX |
| 2014 | Monster Energy Cup Amateur All-Stars Champion, World Mini Champion (250 Mod Pro & 450 Mod Pro), California Classic Champion (450 Pro Sport), Daytona Amateur SX Champion (250A Pro Sport & 450A Pro Sport), Pell City Spring Classic Champion (250A) |
Rider Profile - Justin Barcia, #51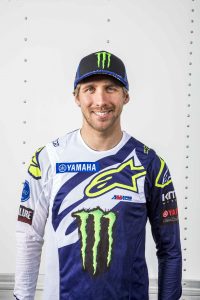 "It's an honor and a pleasure working with everyone at Yamaha - I can't ask for a better team! Yamaha has given me the opportunity to ride a really good motorcycle and I look forward to putting in some really good results."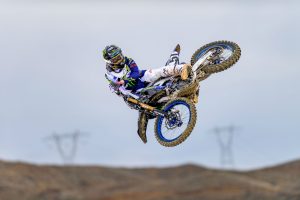 | | |
| --- | --- |
| Date of Birth: | March 25, 1992 |
| Home Town: | Madison, FL |
| Marital Status: | Married to Amber Maloney |
| Height: | 5' 9" |
| Weight: | 160 lbs. |
| First Race: | Walden Motocross Track (Wallkill, NY) |
| Year Turned Pro: | 2009 |
| Favorite Track: | Southwick |
| Favorite Food: | Italian |
| Favorite Music: | Hip-Hop/Rap |
| Training: | Cycling |
| Hobbies: | Cycling |
RACING HIGHLIGHTS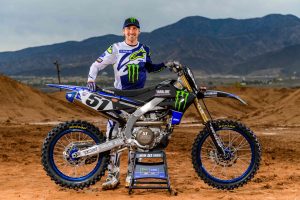 | | |
| --- | --- |
| 2018 | 10th in AMA 450SX Championship (season shortened due to injury), 4th in AMA 450MX Championship (Ironman MX Winner), Represented Team USA at 2018 Motocross of Nations |
| 2017 | 17th in AMA 450SX Championship (season shortened due to injury), 13th in AMA 450MX Championship |
| 2016 | 4th in AMA 450MX Championship |
| 2015 | 3rd in 450MX Championship, Represented Team USA at 2015 Motocross of Nations |
| 2014 | 5th in AMA 450SX Championship |
| 2013 | 4th in AMA 450SX Championship, 3rd in AMA 450MX Championship, Winner in SX1 at Genoa (Italy) Supercross, Winner in SX1 at Bercy (France) Supercross |
| 2012 | AMA 250SX East Champion |
| 2011 | AMA 250SX East Champion |
| 2010 | AMA 250SX East Runner-Up, 5th in AMA 250MX Championship, Winner in SX1 at Bercy (France) Supercross |