Don't Know Moto Christmas Gift Guide
Chaparral Motorsports
|
December 14, 2018
If you have a dirt bike rider on your Christmas list and have no idea what a half waffle is or what the difference is between a two stroke and four stroke, don't worry, Chaparral Motorsports put together this gift guide to help you find a present for the moto enthusiast in your life. Best of all with this guide you don't have to know what year, make, or model dirt bike they ride or whether they prefer full waffle, half waffle, or pillow top grips.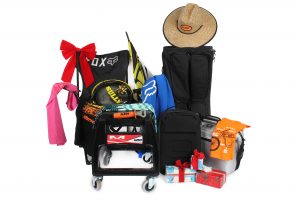 Pro Taper Umbrella MSRP $19.99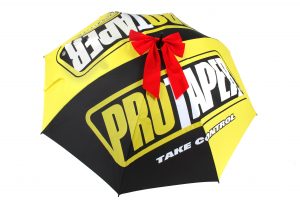 Dirt bikers tend to ride in all sorts of weather conditions and this large Pro Taper Umbrella will quickly become a coveted tool in their track side pit area.

Fox Racing Folding Chair MSRP $25.00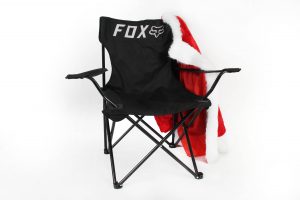 Whether resting between motos (those are races or practice sessions) or needing a place to sit while slipping their motorcross boots on and off, this collapsible chair from Fox Racing is extremely compact and lightweight making it a great addition to any pit.

AO Coolers 12 Pack Offroad Cooler MSRP $59.95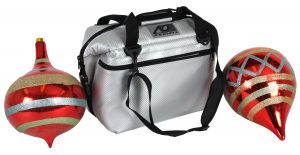 No pit area would be complete without some refreshing beverages. This collapsible ice chest from A0 Coolers features extra insulation to help hold ice for an extremely long time. Seen here is the 12 pack version in silver, but you can also get them in 24- or even 48-pack sizes for those long weekends in the desert.

Matrix Concepts M50 Mechanics Caddy MSRP $129.95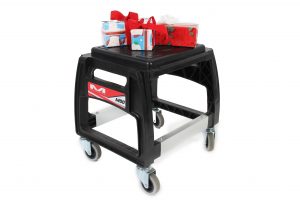 When they aren't riding their dirt bikes, dirt bike owners are usually in the garage tinkering with their dirt bikes. This rolling caddy is great for scooting around and getting up close and personal with a dirt bike while working on it.

Ogio Goggle Case MSRP $49.99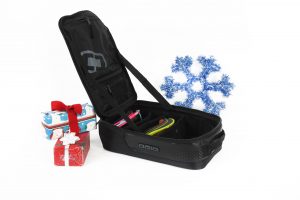 Most dirt bike riders have two, three, or maybe even four pairs of goggles. This goggle case from Ogio is a great way to keep all their goggles in one place and protected.

FMF Racing Don Guard Straw Hat on sale $22.99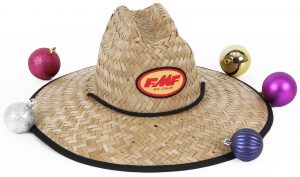 Who doesn't love a nice straw lifeguard hat? With its large brim this hat from FMF will provide plenty of shade on those extremely hot and bright sunny days.

Stance Fusion Palm Beach Women's Moto Socks $22.00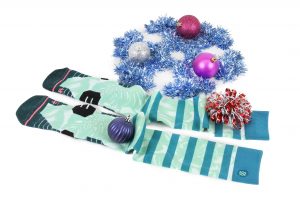 Just because they are usually hidden behind their motocross boots and pants doesn't mean girls don't want to wear cute socks. With shadows of palm trees and soothing colors slipping on these moto socks will feel like you're about to go on vacation. Stance offers a ton of designs for women, men, and children in both moto and casual socks.

Bully 20mm 6 ft. With Integrated Cable Lock on sale $36.54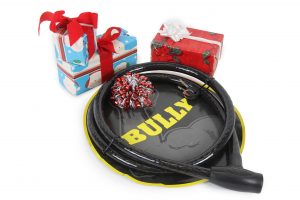 Dirt bikes are expensive and if not properly secured in the back of a pickup thy can roll away into the wrong hands. This 6 foot cable features 200 strands of tempered steel which means it's super strong and would take some time for a would-be crook to cut through it. On top of that the incorporated lock is extra tough as well and swivels around for ease of use.

Orange KTM Bottle Opener MSRP $14.99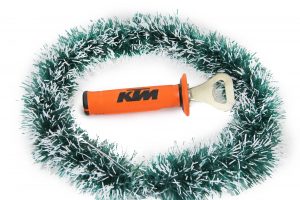 If the person on your list is a KTM fan they'll love this bottle opener. Why? Because it's orange. Don't ask, it's a KTM thing.

One Industries Supra Wheeled Gear Bag on sale $114.97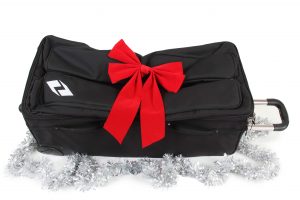 Dirt biker carry a ton of gear with them to and from the track and this wheeled gear bag from One Industries will come in very handy. The Supra is extremely large (can hold mx boots, helmet, jersey, pants, and more) and has plenty of pockets to keep everything neatly organized.

Fox Racing Legacy Foxhead Zip Hoody on sale $29.97 - $59.00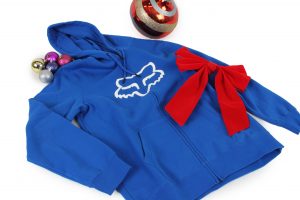 Even non moto fans will love this Fox Hoody. You can get it in red, black, or blue.

Fasthouse Youth Gone Rippin T-Shirt $20.00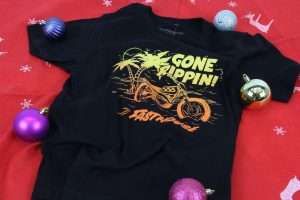 Kid's don't typically like getting clothes for Christmas, but this tee shirt has a motorcycle on it, soooo...yeah they'll dig it!!

Troy Lee Designs Spiked Women's Tee on sale $16.97 - $26.00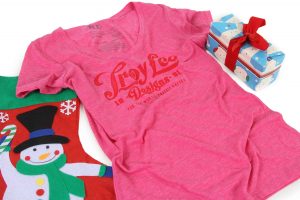 What girl wouldn't appreciate slipping out of a sweaty motorcross jersey and into a soft comfortable tee. This TLD women's tee is also a great option for those moto moms rooting on the side lines.