End Of An High Speed Era: Suzuki Ends Production Of The Iconic Hayabusa
Chaparral Motorsports
|
December 10, 2018
Update: Today (12/13/18) Suzuki confirmed that the Hayabusa will continue production for the US market. Read the full press release here.
We wish we could start this week off on a better note but there have just been too many reports going around to ignore the news. Spoiler Alert: if you're a fan of massive amounts of horsepower and going nearly 200 mph on two wheels-particularly on a Suzuki-you may want to stop reading now and just put your head under a pillow for a couple years.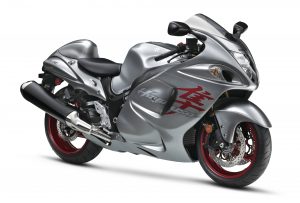 You still there? Ok, brace yourself.

If you live in Europe or a country that follows Euro 4 emissions, as of the first of the year you will no longer be able to purchase a new Suzuki GSX1300-R, aka the Hayabusa, due to the motorcycle's inability to meet the new and stricter Euro 4 emissions standards. As for American riders, you're not exactly in the clear. While you will still be able to purchase new Hayabusas from American dealers after the new year and beyond, you'll only be able to do so while supplies last because Suzuki has ceased production of the model. So what's left on showroom floors will be all that's available in regards to "new".

It's not like we didn't know this was coming, the new Euro 4 standards actually took effect on January 1st 2016, but there was a two year leeway to allow manufacturers some time to try to and rectify models that didn't meet the new standards. Wishful thinking probably led to Hayabusa fans hoping that Suzuki would make changes to meet Euro 4 compliance, but that wasn't the case.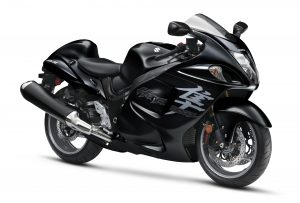 With more than 150 hp, 130+ ft-lbs of torque, and running a top speed of almost 200 mph, the GSX1300-R made a huge splash when it hit the market some 20 years ago. And even though there were only two generations of the Hayabusa, with its distinct curvaceous, wind sculpted bodywork and amazing speed the bike remained a coveted possession for superbike fans worldwide.

All is not lost though, because according to Ride Apart, Suzuki has renewed the trademark on the Hayabusa name. So given some time we may get to see the iconic Busa return to superbike glory.