Fly Racing F2 Carbon MIPs
Chaparral Motorsports
|
November 30, 2018
Motorcycle helmet safety has experienced a new wave of technology in an effort to reduce traumatic brain injuries and help keep riders safe. Between lighter and stronger materials being used for exterior shell production to multi density EPS foams incorporated critical parts of the interior, we've come a long way since the basic polycarbonate shell and standard EPS liner.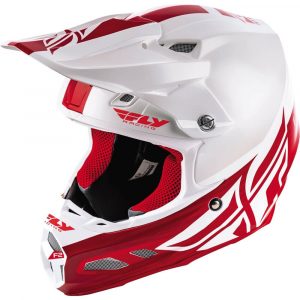 One of the most popular technologies that is steadily being utilized by more and more motocross helmet manufacturers is the Multi Directional Impact Protection System, commonly referred to as MIPS. Create by biomechanical specialists at the Royal Institute of Technology (KTH), in Stockholm, Sweden, MIPS is comprised of a elastomeric slip plane system that allows for movement inside the helmet to help reduce the effects of rotational forces upon impact.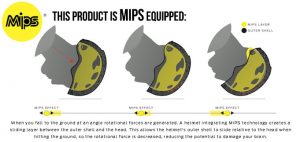 When a rider crashes and his head hits the ground at an angle, the exterior shell begins to rotate, the MIPS system enables the interior to slide independently of the shell to help displace some of the the energy from the impact so that the brunt of the rotational force isn't fully transferred to the rider's head.

One of the latest companies to adapt MIPS technology into its helmet line is Fly Racing with its brand new F2 Carbon MIPS helmets. While the F2 Carbon has been around for a while, by adding MIPS along with a new one-piece tri-composite carbon fiber shell, the 2019 edition of the F2 Carbon bring not only a lightweight and comfortable to market, but one that offers the latest in head protection technology. Best of all you get all these premium features along with excellent high flow ventilation for around $300.

Check out the video below as Travis gives you the overview of the new Fly Racing F2 Carbon with MIPS.