2019 Supercross Tickets On Sale At Chaparral Motorsports
Chaparral Motorsports
|
November 8, 2018
If you're a die-hard Supercross fan then you've probably spent the past several months reading up on all the latest news about which riders will be moving to new teams, which rookies we will see jumping into the 450 class, and who's left in the pits looking for a factory ride or trying to sort together a privateer program. It's less than two months away from the first gate drop at Anaheim and with all the professional riders and teams pretty much sorted out for the 2019 Supercross season, the only things left for you to do is figure out which races you'll be attending and buy your tickets. Chaparral Motorsports is selling tickets for both of the Anaheim rounds, the first being the opening round on January 5th and then the third round on January 19th.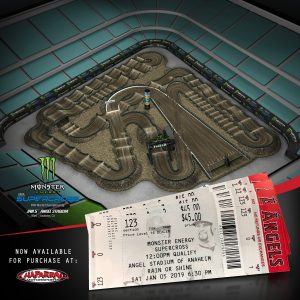 Attending a Supercross race is not only extremely exciting, but it's great all-around family entertainment. Sitting in the stands staring at the Supercross track gives the little ones the opportunity to dream about the day they might get to lineup under the bright lights against the best dirt bike riders in the world. From tailgating to the pit parties and getting your favorite rider's autograph there's a lot to take in before the first gate even drops.



With 17 rounds spread across the country there's plenty of opportunity for just about anyone to catch a race. Some people pack up the family vehicle and head to their local professional baseball or football stadium while others like to make a bigger deal out of it and use a Supercross race as an excuse to take a mini vacation to revisit their favorite city or hit a place they've never been to. Obviously, the opening round at Angel Stadium in Anaheim or A1 as many people call it is one of the premiere events in the series because everyone has been waiting so long and is so hyped for the season to kick off.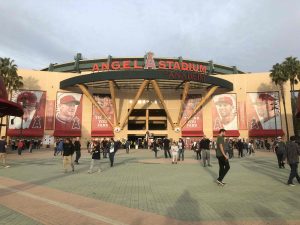 We're a little bias, but Anaheim is by far the best city to check out a Supercross race. Not only is it a short drive from Chaparral Motorsports, but Southern California has the best weather (it hardly ever rains or is cold), Disneyland is right down the street, the beach isn't too far away, and it's pretty much the "hometown" race for many of the racers and factory teams.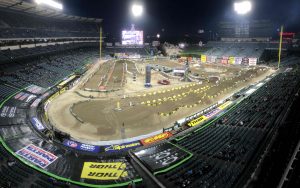 That's' probably why Angel Stadium is the longest running location for Supercross and has hosted more races (over 70) than any other stadium. The site also traditionally opens the series-it has hosted the opening round over the course of 28 seasons (this year will mark 29)-and hosts multiple races throughout the season. There have been a plethora of seasons where the series has passed through Anaheim three different times. This year however there are only two races at Angel Stadium, round one and round three.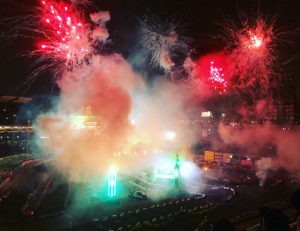 As mentioned above, Chaparral has tickets for both of these races with prices varying from $45 to $100. If you make a visit to Chaparral be sure to bring cash because tickets can only be purchased in-store and are cash only-there is an ATM on site if you forget to get cash beforehand.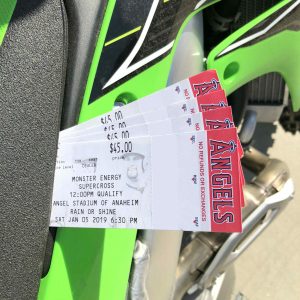 Now you just have to figure out which Anaheim race you'll be going to, unless you're a race nut like us and just get tickets to both races. Hopefully we'll see you at the store; otherwise we'll see ya in the pit!