The Low Down On What Makes The Sena 30K Such A Great Motorcycle Headset
Chaparral Motorsports
|
October 30, 2018
As one of the major players in the motorcycle Bluetooth headset market, Sena is continually improving upon itself to deliver the utmost in motorcycle communication systems. And in just over a year the Sena 30K has quickly become to the motorcycle communication system of choice for riders all across the globe, and for good reason.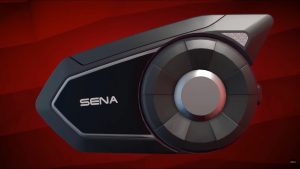 The 20S was already a great system that delivered excellent performance, upgraded sound quality over older models in the family and, well, just worked really well at everything it did as a Bluetooth headset. If, however there was one complaint that people had, and many did, it was the intercom system and dealing with all its intricacies and nuances. Fussy at times, the daisy-chain (one rider connected to the next rider connected to the next rider) could be a pain to setup and manage-especially when the chain was broken.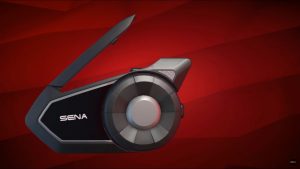 With the 30K you are getting Bluetooth 4.1 technology along with all the same great features and benefits that everyone loved with the 20S, such as multi-tasking, voice command controls, and advanced noise control. However, with 30K you are also getting the addition of new Mesh Networking technology that makes setting up and maintaining group chats a breeze.

In the simplest explanation, a Mesh Network enables the components within the system to create their own local network for communicating data back and forth. With no hierarchy each component in the system can establish contact and communicate with the other components and there is no loss or disruption if a component leaves or drops out of the mesh system. Mesh networking has been around for a while with companies like Sonos using the technology to create its impeccable sound and easy to use speakers.

Where you were once limited by the number of other intercom systems you could connect with when using the 20S, with the 30K's Mesh Network technology you can hook up with virtually an unlimited number of other 30K users. And if one, two, or even five people from the group break off and go another direction you can continue communicating with the remaining members of the group.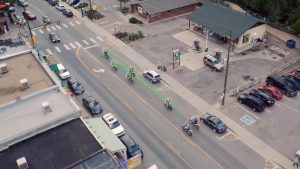 The other cool thing is you can setup up within your system which users can communicate and which can only listen. This feature is great for group tours or training sessions when everyone in the group doesn't need to have the ability to talk with one another-or you have a really chatty person that just won't shut up. The great thing is that with the 30K you can still communicate with 20S and regular intercom users; so you are getting the best of both worlds of new and older technology. In addition, with the ability to setup public and private groups you can allow people to join in and jump right into conversations or block them from communicating with the group and just allow them to listen in.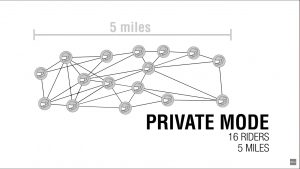 Beyond street applications, the 30K has piratical uses for offroad dirt bikers as well. You can use it with your buddies for trail rides to keep the group together or head out to the motocross track and a riding coach can use it to talk his rider when working to improve riding skills and lap times.

The 30K isn't just a great Bluetooth system for motorcycle riders though, it's a smart investment for UTV/side-by-side owners as well. In California everyone in a UTV/SXS has to wear a helmet. So rather than shouting at your passengers in the back or pulling over to talk with your buddies in another vehicle, by connecting with a bunch of Sena 30k units you can talk and hear each other crisp and clear, listen to music, and even make/take phone calls. And if the kids in the back are talking too much you can just close down their ability to talk within the network.

Check out the video below as Kyle discusses the many features and benefits of the 30K with Sena's very own Alyssa.