Groms In Disguise
Chaparral Motorsports
|
October 29, 2018
As a pint sized motorcycle, the Honda Grom can make you drunk with happiness with its ability to push the fun factor well beyond your expectations. While you might be barred from highway cruising due to its 125cc mill (depending on where you live) the ponies it puts out are more than enough to keep you giggling and grinning as you rip up, down, across, and over everything from city streets to offroad trails. Yes that's right, we've seen several people customize their Groms into small displacement dual sports and hit fireroads and even some light single track.

With Halloween right around the corner this got us thinking about all the different iterations we've seen Groms modded into. So we decided to cruise the web and social media to find some of our favorite mild to wild Groms in disguise.
*Editor's note: we tried to source these images as best as possible, if you see something that needs attribution let us know.

If Iron Man rode a Grom would he ride this?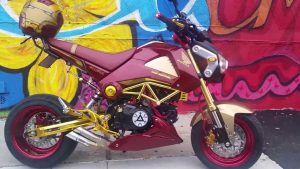 found it here

Mini Africa Twin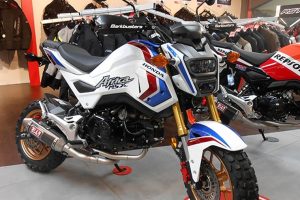 found it here

One mean scrambler.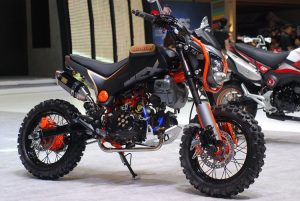 found it here

Red hot dropped and stretched pro street.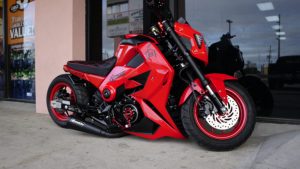 found it here

A little Supermoto inspiration. Love the beak nose!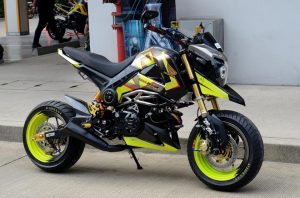 found it here

How about a BMW GS1200 Grom?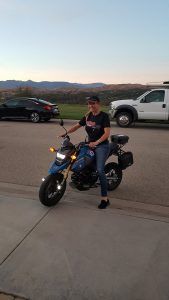 Custom cruiser inspired Grom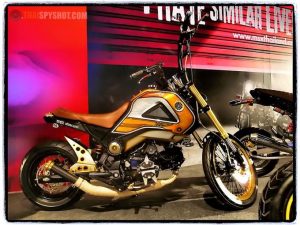 Found it here

Bumblebee is that you?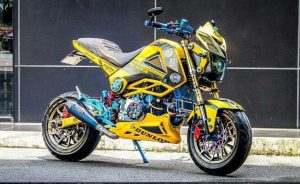 Found it here

Cafe racer.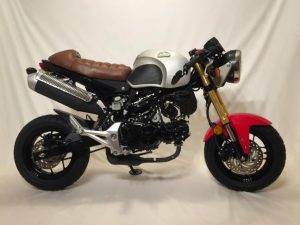 Found it here

Mini Repsol replica.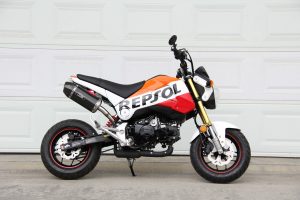 See more pictures here

And finally, how about a Grom powered by a two stroke YZ250?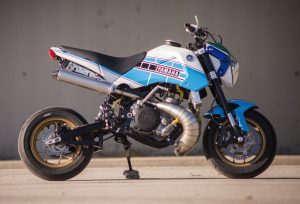 Found it here