Seizmik's Accessories Can Outfit Your UTV From Front To Back
Chaparral Motorsports
|
September 18, 2018
|
Last Updated: May 1, 2020
There are numerous ways to customize your UTV, whether you are looking to make it more functional for work purposes, more comfortable for family outings, or just safer for all around use; the team over at Seizmik has a line of UTV accessories to help you accomplish all of these needs. We recently caught up with Steve from Seizmik and he walked us through some of the cool components that have for UTV owners.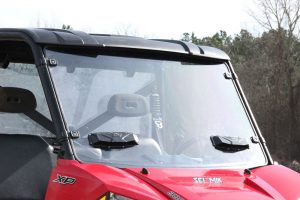 If you're not familiar with Seizmik, they've actually been making UTV parts and accessories for nearly 20 years, so yea, they know what they are doing and what kind of things people are looking for. One of their most popular items they offer is their line of UTV mirrors. They make side mirrors and rearview mirrors in a variety of styles and with mounts to fit pretty much any cage or UTV.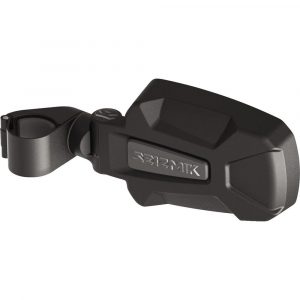 The Pursuit Mirrors are a great addition to any vehicle because they offer durability with their cast aluminum housing and functionality with a separate adjustable convex mirror mounted inside. Barging through a narrow tree-lined trail or stuffing your UTV into a compact space, the mirrors come in handy with their ability to swivel inside towards the vehicle when hit or if space is needed. Detents keep the mirror housings in place and then allow it to move as needed when hit, you can then easily st it back into viewing position with one movement. If over time you notice that the mirror isn't holding position as it should, you can order replacement parts and rebuild it. Additionally there are accents you can get for the Pursuit Mirrors so you can color-match them to your vehicle.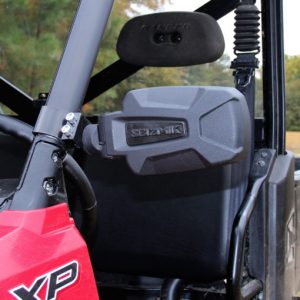 One of the greatest features about Seizmik's mirrors however, is the warranty. The company offers an unlimited lifetime warranty that is unmatched in the industry. Whether it was an accident or not, they will replace the mirror AND pay for the shipping--you don't even need to provide them with a receipt!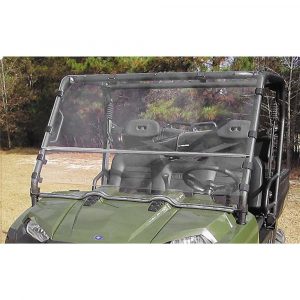 Not everyone enjoys the open air aspect of a stock UTV, especially when in cold, rainy, or muddy situations. To appease those that want some protection from the elements Seizmik offers a variety of windshields. One of the newest designs features the adjustable Versa Vent for the driver and front passenger. On hot days the driver or passenger can adjust the venting as desired and then when the vents are closed they allow for defogging to keep vision clear in cooler situations.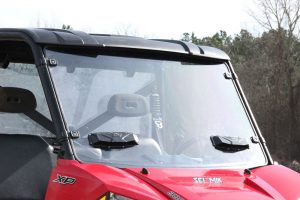 Aftermarket doors are becoming more and more popular as they provide protection, warmth, and security for the occupants. One of the biggest factors the keeps people from installing doors on their UTV however is cost. Most doors are rather expensive and when you have to buy two or four depending on your vehicle, it can really add up. Seizmik has a line of inexpensive doors for everything from the Polaris General to the Pioneer 1000. Their doors are made from high quality materials and all front doors have the convenient feature of mirror mounts built into them.

For those that like to use their UTVs for hunting or just prefer to carry protection when out exploring the wilderness, Seizmik offers a line of gun racks. From in-cab to overhead, as well as rear cab/bed mount the company's UTV gun racks are very versatile and can safely and securely hold the gun in place.

Check out the video below to get a better look at some of the accessories that are available from Seizmik for your UTV.